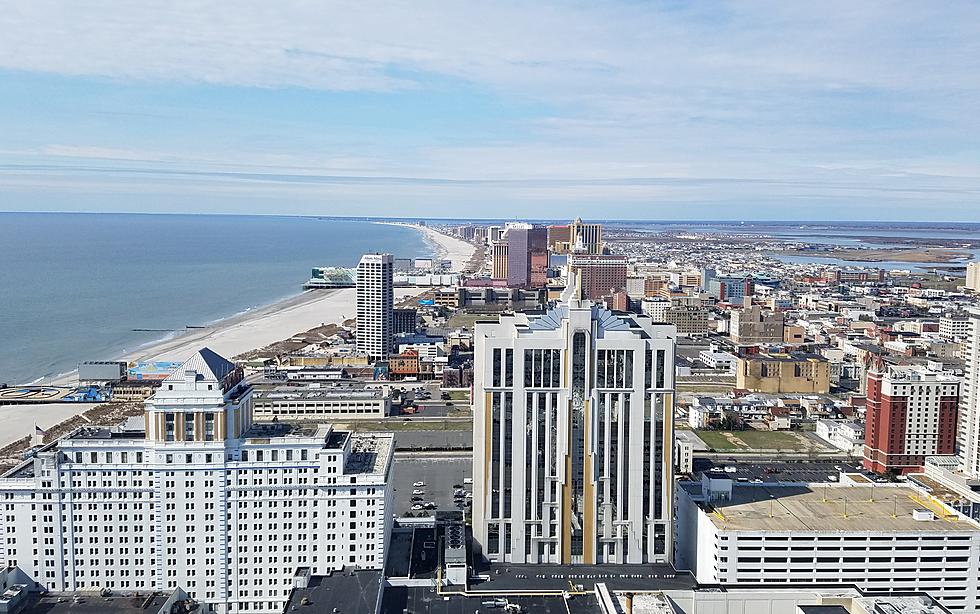 State Faults Atlantic City Mayor for Council Budget Disagreement
Atlantic City Skyline - Photo: Townsquare Media South Jersey
The state of New Jersey and Atlantic City Mayor Marty Small administration have had the full, proposed, itemized Atlantic City annual budget in their possession all year.
Five days after our published report detailing that Atlantic City Council's request to receive a copy of the itemized budget was not being honored … we have confirmed that they have now received it.
Here is a copy of our previous coverage from June 8, 2022.
Read More: State Of NJ & AC Mayor Still Refuse To Give Council Data Request
The state of New Jersey has also confirmed that they never denied the City Council budget request and placed the blame directly on Small.
Small had previously advised City Council that he did not have a copy of the detailed budget.
That was not true. Small has had a copy of the detailed budget for many months.
Even though by state law it is City Council's budget once the Mayor submits it to Council, Small denied repeated requests to provide a copy (with all accompanying detail) to City Council.
Small was hopeful that City Council would simply vote yes on his proposed budget, without being able to see what's actually in it.
Including state transitional aide, it's a massive $ 235 million annual Atlantic City budget. About $ 218 of this total is the direct local Atlantic City local taxpayer responsibility.
Note, this is only the local City purpose tax budget, it dies not include the annual school purpose tax budget, which is also a more than $ 200 million annual budget.
Atlantic City Council President George Tibbitt and City Council Members Bruce Weekes, LaToya Dunston and Jesse Kurtz were instrumental in City Council finally receiving a copy of their own detailed annual budget.
Weekes told us previously:
"I have talked with Council President Tibbitt almost
daily, and he has been fiercely advocating for Council to
receive an itemized budget. If the state and administration have nothing to hide, then they should have no issues handing over the requested financial information," said Weekes.
"I will not be voting on $ 200+ million dollar budget
without knowing the underlying data within, and as
crazy as it sounds, we are prepared to put in an OPRA
request as a last resort." said Weekes.
Now, City Council has the detailed information it had long sought after.
The Atlantic City Council appears to be in no rush to approve the budget in its current form.
Multiple City Council sources have advised that they will not be rushed to vote on the budget.
They intend to do their own due diligence before arriving at a decision on the budget.
Small used millions of dollars in surplus to create a budget that will result in $ 120 per-year reduction in local city purpose taxes on a home assessed at $ 250,000.
This is before City Council makes any changes. It appears as though Small has put himself in for an approximately $ 5,000 annual raise, after receiving a $ 40,000 annual increase last year.
Our City Council sources have advised that the Atlantic City Council will address the budget at a future (to-be-announced) special meeting.
SOURCES: Atlantic City Council.
Steel Pier
More From WPG Talk Radio 95.5 FM