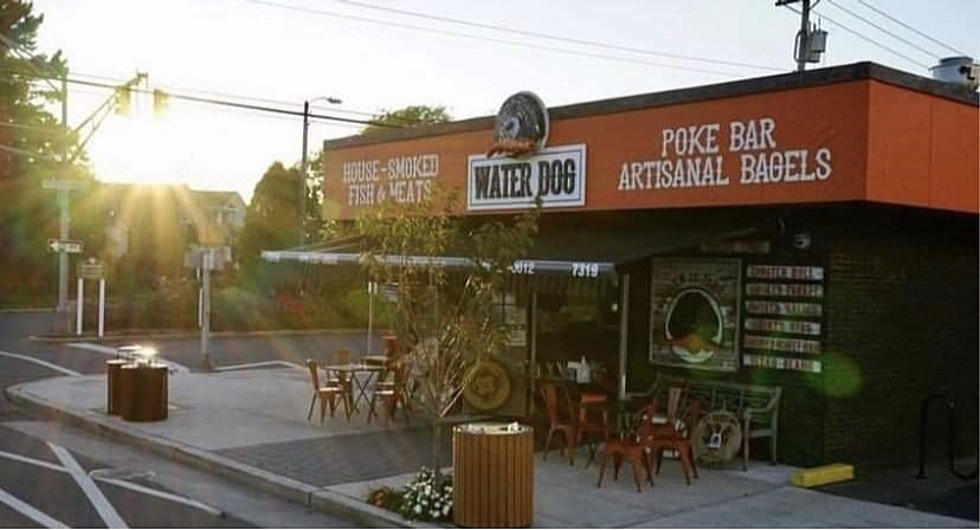 Steve Marchel Extends Words of Congratulations to Dennis Levinson
Photo provided by Steve Marchel - Water Dog
There is so much bad news these days. You just can't escape it. It seems to be everywhere we turn.
This report, isn't that.
This is a very good news story that we're going to take this opportunity to share with you.
Steve Marchel is a very successful local businessman.
Marchel is also a former, tough as nails, elite baseball player.
Remember the old television commercial ... "When E.F. Hutton talks ... people listen."
In the next scene, things would get whisper quiet ... and people would then drop what they were doing and listen attentively.
I talked to Steve Marchel earlier today. He's certainly not beyond passing out compliments. But, he does not do so gratuitously. He's a serious man and does not hand them out lightly.
Marchel has shared a glowing testimonial about Atlantic County Executive Dennis Levinson, along with the competency and sense of urgency within Atlantic County government.
I have long reported that Atlantic County government is the best run county in the state.
My friend, New Jersey State Senate President Stephen Sweeney has also said this on our radio program in the past.
Here is Steve Marchel in his own words.
"Atlantic County is in the midst of a large project along Ventnor Ave on the island to make all curbs handicapped accessible, as well as updating traffic lights.
Water Dog, located on Fredericksburg and Ventnor Aves in Ventnor, was adversely affected during the construction, as the only seating we have is outside and that area was inaccessible due to the construction. I called Dennis Levenson at 2pm to express my frustration.
He took my call immediately. Within 30 mins, his engineer called me to see what could be done to offer some relief and make accessible our seating area:
1 very caring
2 very responsive
3 did what they could to appreciate our loss of business
4 our patrons were sitting outside the next day.
This is a County that cares. We are grateful for Dennis Levinson and his staff," concluded Marchel.
In closing, government at all levels gets a bad rap. It's important to also share when they get it right.
NOTE: Water Dog is preparing to open a second store in Atlantic City, within Bally's Hotel Casino.