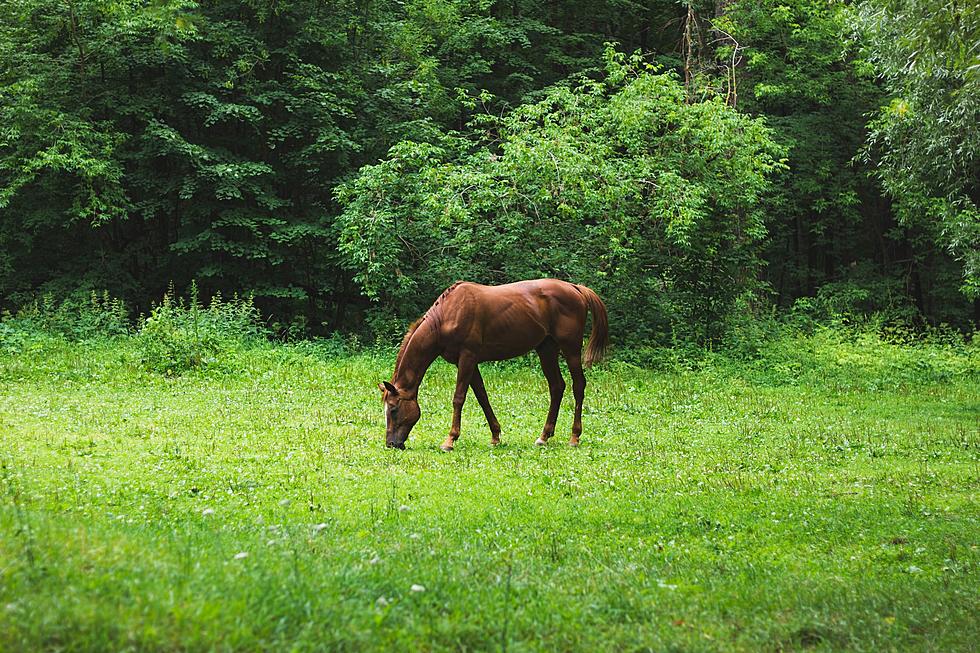 Two More Horses Euthanized in South Jersey Due to Eastern Equine Encephalitis
Horse - Photo by Timur Romanov on Unsplash
Two more horses in South Jersey have been euthanized after they contracted Eastern Equine Encephalitis (EEE).
The New Jersey Department of Agriculture says an 8-year-old mare and a 7-year-old miniature horse stallion, both in Atlantic County, were the second and third cases of EEE, a serious mosquito-borne illness in horses, this year.
Officials say the horses had not been vaccinated against EEE and both were humanely euthanized due to severity of the disease.
In a statement, New Jersey Secretary of Agriculture Doug Fisher said, "These new cases of Eastern Equine Encephalitis emphasize the importance of horse owners needing to vaccinate their animals to greatly reduce the chances of contracting EEE and West Nile Virus."
Just last month, a 7-year-old mare in Cumberland County was the first reported case of EEE. That mare had also not been vaccinated against EEE and was humanely euthanized on August 19th.
According to the state,
EEE causes inflammation of the brain tissue and has a significantly higher risk of death in horses than West Nile Virus (WNV), a serious viral disease that affects a horse's neurological system. The diseases are transmitted by a mosquito bite. The virus cycles between birds and mosquitoes with horses and humans being incidental hosts. EEE infections in horses are not a significant risk factor for human infection because horses (like humans) are "dead-end" hosts for the virus.
EEE and WNV must be reported to the state veterinarian at (609) 671-6400 within 48 hours of diagnosis. The New Jersey Animal Health Diagnostic Laboratory is available to assist with both viruses and can be reached at (609) 406-6999.
10 Exotic Animals That Are Legal To Own In New Jersey
12 Animals That Are Illegal to Own as Pets in New Jersey
While the thought of having a pet monkey or big cat sounds like you'd be living your best life, if you live in New Jersey, you might want to think again.
More From WPG Talk Radio 95.5 FM