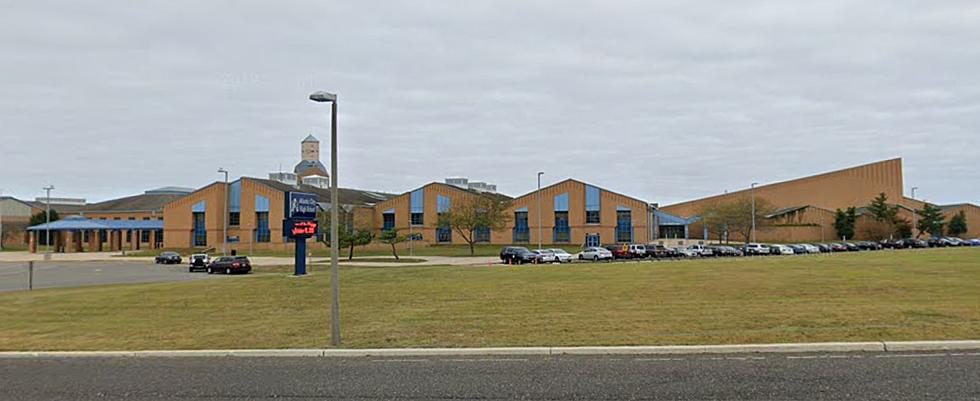 Violence At Atlantic City, New Jersey High School: (PHOTOS)
Atlantic City High School - Photo: Google Maps
Yesterday we reported about the news of a substitute teacher being physically assaulted at Atlantic City High School.
We have now received a video from the violent fight, involving a substantial number of students. The video confirms just how serious and dangerous this violent incident was.
Because the video depicts children, we are not going to publish it here in order to protect the children and their identities.
However, the video is deeply disturbing in nature and depicts a school that is completely out of control.
Below are a few photos to provide you with some context of what this violent incident looked like yesterday at Atlantic City High School.
Violence appears to be a regular occurrence at the Atlantic City High School.
For instance, we reported about a violent incident that took place on February 2, 2023 at Atlantic City High School.
The unruly incident took place during the Atlantic City High School versus Atlantic City Institute of Technology boys basketball game.
Atlantic City Mayor Marty Small and Atlantic City Superintendent of Public Schools La'Quetta Small were both in attendance at this game.
At the time, Atlantic City Board of Education Member John Devlin was highly critical of the Small administration.
In addition to being a more than 20-year member of the Board of Education, Devlin is also a retired career Atlantic City Police Officer.
Devlin told us at the time that there was a "riot-like atmosphere" at Atlantic City High School, with only 4 security guards working and a few police officers working a sold-out crowd. It took half of the bravo (police) shift to clear out the gym," said Devlin.
Devlin is disgusted about the numerous problems within the Atlantic City Public Schools and the dysfunctional Atlantic City Board of Education.
Devlin did hold back following the February 2, 2023 riot conditions at a school function.
"Lawlessness breed's lawlessness, when you have a superintendent and mayor that don't abide by laws and regulations how do you expect our children to follow suit," said Devlin.
"This kind of leadership promotes an atmosphere where anyone can do anything and they won't be held accountable. With both Smalls in attendance the scene was riot-like in nature. Not enough security and personnel to handle a sold out crowd" said Devlin.
"Speaking to people who attended, they feared for their safety, our security officers were out manned.
"Who would ever hire only four security guards to a sold out event when everyone knows that there was an issue the last time these two teams met," said Devlin.
A proper sense of urgency required to correct the problem is not being exhibited by La'Quetta Small.
The state of New Jersey must step in and address this dangerous issue as soon as possible.
Atlantic City Area: Readers Share Favorite Childhood Memories
The Atlantic City Area Great Hurricane Of 1944 (AMAZING PHOTOS)
More From WPG Talk Radio 95.5 FM