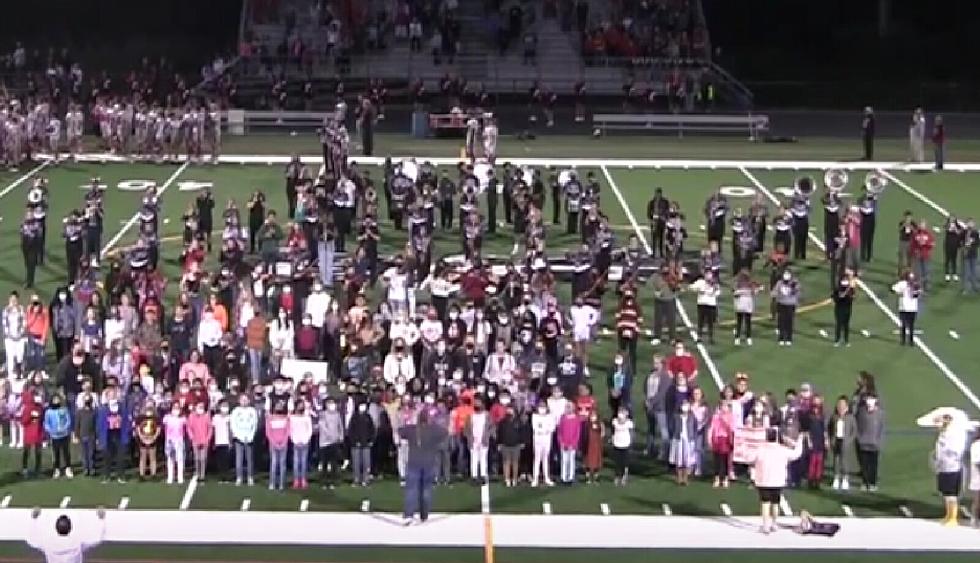 Watch: EHT High School Does Large National Anthem Performance
You Tube Tyler Gardner
A special night in Egg Harbor Township as the National Anthem was performed by a lot of people!
It was billed as the "National Anthem Project 4.0" and it was performed on the school's football field.
The performance was billed as the "largest performance of the National Anthem at a New Jersey school sporting event." It was put together by the school district's performing arts department.
Among the groups participating in the performance:
Davenport Singers
Slaybaugh Singers
Alder Avenue Middle School Choir, Band, and Orchestra
The Fernwood Avenue Chorus, Band, and Orchestra,
The Miller School Singers
The Egg Harbor Township High School Band and Orchestra
The Egg Harbor Township High School Choir
The Egg Harbor Township High School Cheerleaders
Congratulations to all who took part in an exceptional performance!
Can You Guess What These Old Town Names Are Today?
Over the years, names have changed in South Jersey. Do you remember these?
The Worst Intersections in Atlantic County
Local Residents Names These Intersections as the Worst
26 Old Things in South Jersey That You Don't Think of as Old
By the time (no pun intended) you get to the bottom of this list, you'll be looking at things that are over 150 to almost 200 years old right here in South Jersey.
More From WPG Talk Radio 95.5 FM