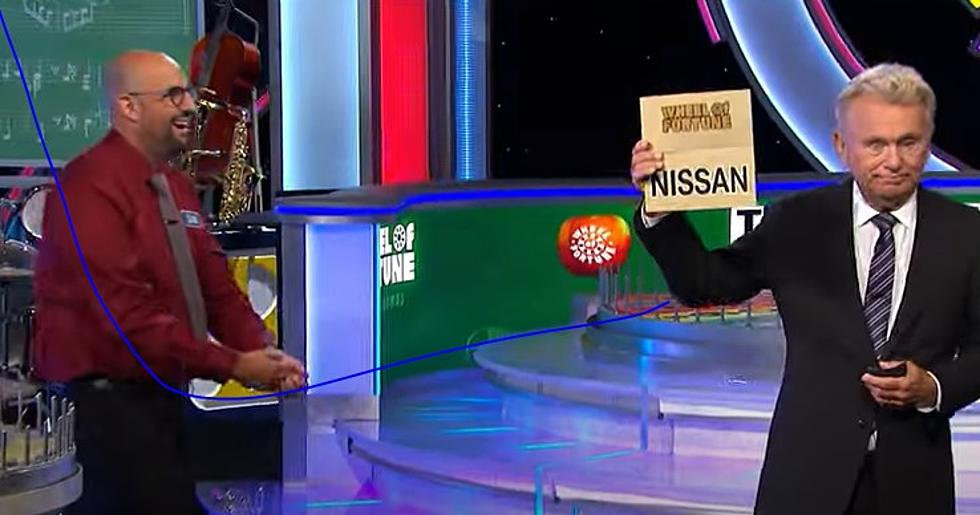 WATCH: Monmouth Co., NJ Teacher Conquers 'Wheel of Fortune'
Wheel of Fortune/YouTube
'Teacher's Week' on Wheel of Fortune recently wrapped up, and an educator from New Jersey was an A+ of a contestant!
During the bonus round of the game show, just two words stood between a teacher from Lloyd Road School (Monmouth County) and a brand new car.
Mr. Sam Levine chose 'Thing' for his bonus round category. He had just ONE more puzzle to solve after successfully beating two other teachers to his episode's finale.
It reportedly took Levine just about 10 seconds to recognize the words PRACTICAL JOKE, according to NJ.com.
During the portion of the episode where host Pat Sajak gets to know the contestants, Mr. Levine, of Matawan, NJ, confessed that he's been such a fan of game shows his whole life that he even had a 'game show-themed' bar mitzvah party.
And it's not WHAT Sam Levine won Wheel of Fortune, it's THAT he won! What a cool flex to bring back to his classroom. He's the coolest teacher in the whole school now for sure!
Levine is just the latest Garden State resident to get onto Wheel of Fortune. Just a few weeks ago, Gena Laielli, a fitness trainer from Atlantic County, won $7,500 competing on the game show.
By the way, if you're wondering who was turning letters during 'Teacher's Week', that's Mrs. Blue! She's also a teacher!
Target's List of the Top Toys in 2023
Target released their Top Toys 2023 list. Here are some of the toys you can expect to see on your kid's wish lists this year.
Gallery Credit: Danielle Kootman
The Worst Comedies Ever Made
Cinema has brought laughter to generations of moviegoers. In these cases, though, the laughs were on the paying customers.
More From WPG Talk Radio 95.5 FM