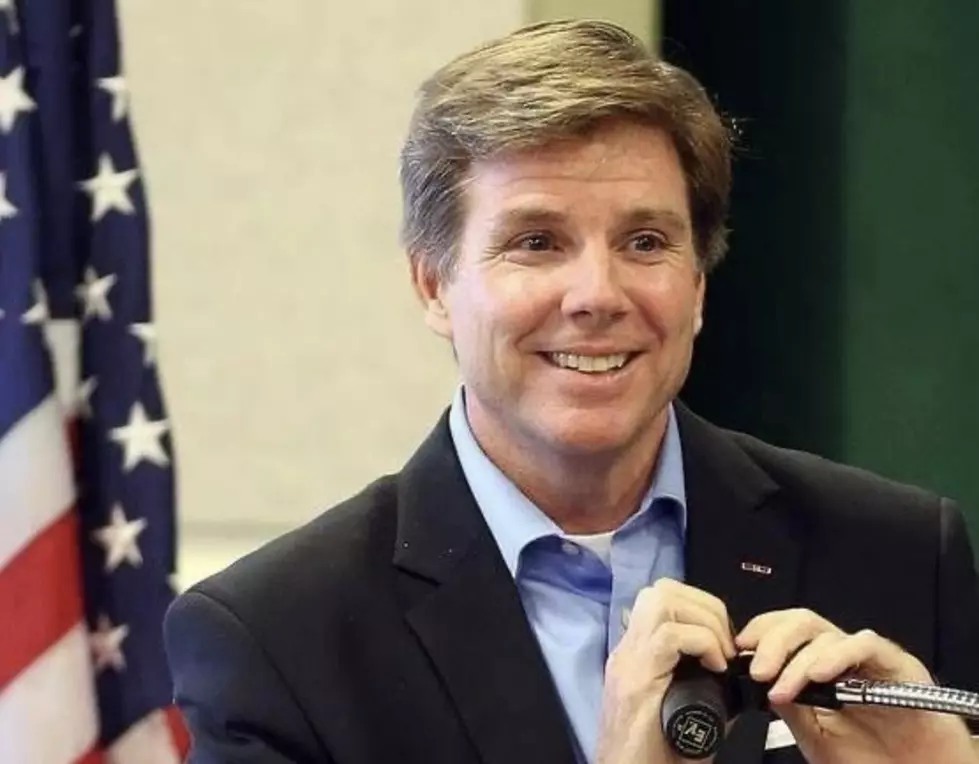 What Does Former NJ Sen. Chris Brown Do As Atlantic City 'Czar?'
Don P. Hurley
HARRY HURLEY OPINION - EDITORIAL
There has been a lot of criticism, all behind the scenes regarding former New Jersey Senator Chris Brown and his state of New Jersey full-time position as an executive assistant to Governor Phil Murphy.
Some of the criticism has merit. Some of it does not.
By most all accounts, Lieutenant Governor Shelia Oliver has almost total control of Atlantic City. It's the reason why Atlantic City Mayor Marty Small has been able to get away with his outrageous public spending and political antics.
Brown has been quiet, basically silent in his official Atlantic City - state of New Jersey role. That doesn't mean he's busy doing nothing. The public doesn't get the opportunity to hear a single word about what Brown does.
In fairness, Brown strongly dislikes the informal title of "Atlantic City Czar." It doesn't fit with his humble, quiet public personality.
Brown is also at a big disadvantage as he does not presently hold a state position that allows him to issue press releases, appear on local talk radio, or, even publicly comment at all.
Brown is most fortunate to possess a high degree of likeability factor and has shown his willingness to fight for Atlantic City in the past.
An example of this was Brown's leadership regarding the North Jersey attempt to legalize casino gaming outside of Atlantic City.
This would have been devastating and likely would have resulted in the closing of at least two Atlantic City casinos.
It was Brown's finest moment as a state legislator.
Of course, this goodwill will not last forever and there is a growing chorus of insiders and outsiders who are trying to figure out exactly what Chris Brown does, and has he made a positive difference for Atlantic City in his current role?
It's a fair question, but, nearly impossible to determine at this time.
Atlantic City Hall is no fan of Brown. The Small administration resented Brown when he was the State Senator and nothing has changed in this position.
Brown received a chilly reception at Atlantic City Hall following his appointment.
You can look at any of a number of Small public remarks. Anytime that someone from outside of Atlantic City is involved, or, even comments about Atlantic City, they are promptly greeted with harsh criticism.
The truth is, it's difficult or impossible to look good in Brown's current public position.
And, it's such a bad situation that he's not even allowed to defend himself. You can imagine how difficult this is for someone who was a member of both Houses of The New Jersey Legislature … a position which requires that you seek permission from absolutely no one … before speaking publicly about anything that you want.
This, along with the Small Atlantic City political circus makes everyone who is associated with them look bad.
Make no mistake about it … Chris Brown is working for the betterment of Atlantic City. Even though you don't have any way to know it at this time.
Atlantic City's Firsts Throughout History
10 Things I am Extremely Grateful For in Atlantic County
10 Things I am Extremely Grateful For in Atlantic County
More From WPG Talk Radio 95.5 FM