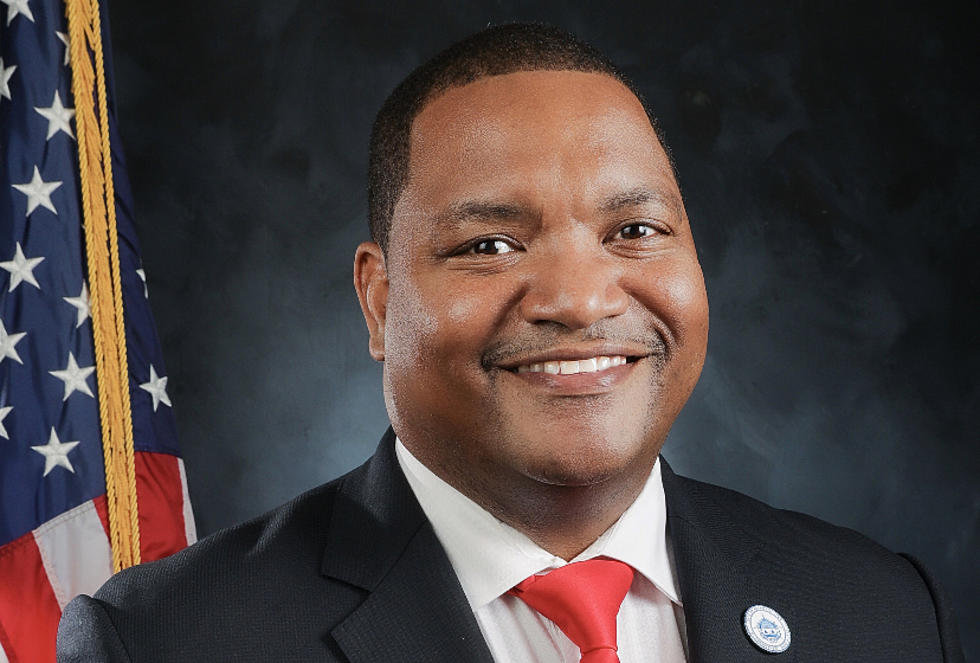 Wrong: Atlantic City Mayor Has 2 Police Officers Assigned To Him
Atlantic City Mayor Marty Small
This practice has always been wrong. It was wrong decades ago, when it started under former Atlantic City, New Jersey Jim Whelan.
It's still wrong, today. Even more so today under current Atlantic City Mayor Marty Small.
Long before Craig Callaway's rise to become Atlantic City Council President … where he was also poised to become the next Mayor of Atlantic City … he was an aggressive political activist, who strenuously opposed the Jim Whelan agenda in Atlantic City.
Callaway became famous for appearing everywhere that Whelan went, with his bullhorn in tow and he used it. Callaway loudly protested against Whelan on a near daily basis.
Whelan parlayed this into portraying Callaway and his family members as a potential physical threat to him. This claim resulted in Whelan being provided with an Atlantic City Police Department executive protection detail assigned to him.
It was not required in my view as Callaway was intensely verbally expressive; but, he never showed any tendency to become physically violent.
The mayoral executive protection detail was never meant to become a permanent fixture, but, it did.
When Whelan was Mayor of Atlantic City, there was about 400 police officers in Atlantic City.
Today, there are only 291 full-time police officers and 21 Class II officers.
Mayor Small has 2 Atlantic City Police Officers with him at all times.
I would be in favor of a protection detail on a limited basis, anytime there is a legitimate threat … however, it should not be done as a permanent policy.
It must be nice to get into the back seat of a late model SUV and have a driver and expert police protection.
But, it's just plain wrong and an abuse of Atlantic City taxpayer services.
It takes 2 Atlantic City Police Officers away from performing necessary public safety functions, which  is unacceptable.
I have spoken with multiple members of the Atlantic City government, both from the executive and legislative branches.
Because of fear of political retaliation, no one wanted to go on the record, as Small's record of political retaliation precedes him.
Each and every person that I have spoken with was opposed to this abusive practice.
This is yet another example, when an elected official takes something that was meant to be a short-term measure and turns it into a permanent entitlement.
The state of New Jersey should intervene and this abusive practice should be ended immediately
Atlantic City Area: Readers Share Favorite Childhood Memories
Gallery Credit: Harry Hurley
Do You Remember Adventure Village in EHT?
Gallery Credit: Harry Hurley
More From WPG Talk Radio 95.5 FM