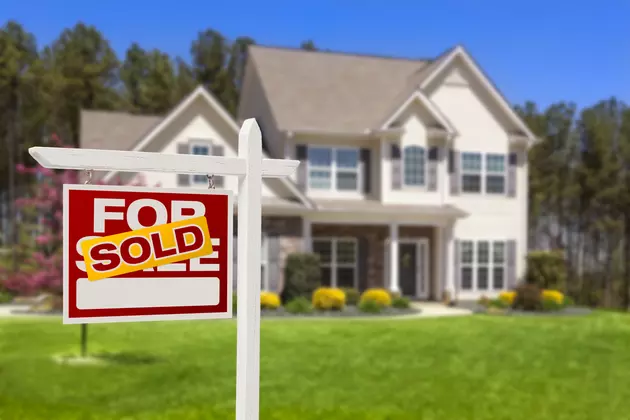 1% in 10 Years — NJ Home Prices Barely Growing
Andy Dean, ThinkStock
Over the past 10 years, according to data from the state, the average price of homes sold in New Jersey rose by 1 percent.
When you account for inflation, the average home sale price actually dropped 14 percent from 2007 to 2017 — more proof of New Jersey's sluggish comeback from last decade's economic downturn.
The town-by-town data cited an average price of $394,591 on the more than 71,000 homes sold in 2017. Compared to 10 years prior, average sales prices declined in four out of five municipalities.
As the nation as a whole returns to pricing levels last seen before the recession, New Jersey will likely wait a few years to hit that mark.
"That's really one of the worst performances in the entire country," said Jeffrey Otteau, president of Otteau Valuation Group in Matawan.
Statistics from Otteau's office show that a home selling in 2017 would earn 10 percent less than if the same home had sold in 2006. It's important to note, however, that home-price appreciation saw double-digit percentage increases for a number of years at the beginning of the century, he said.
"This has less to do with a fundamental shift where households no longer desire to own their homes, and more to do with the subpar economic performance in New Jersey because of it being a very high-cost and high-tax state," Otteau said.
While the nation's seeing appreciation in the area of 7 percent on an annual basis, New Jersey's price increase landed at 3.5 percent in 2017 and 3.3 percent in 2016, federal data show.
A strengthening economy should deliver further price upticks in New Jersey, with an assist from "very, very low inventory levels," Otteau said.
Handling listings in Monmouth and Ocean counties, broker/owner Randi Dickman with eXp Realty said an inventory shortage is a concern for 2018 as well. Many people who purchased homes between 2004 and 2008 have little to no equity, meaning they don't necessarily have the option to put their home on the market and "move up to the next house."
According to Dickman, a rash of foreclosed homes hitting the market could put a dent in home prices. The Garden State in 2017 reached an 11-year-high in the number of homes repossessed by lenders. New Jersey had the highest rate of foreclosure activity among the 50 states and D.C. in 2017.
"The prediction is that the first quarter of 2018 is going to be sluggish," Dickman said. "We're going to have a late spring market."
Dickman said it's anticipated New Jersey has to wait until 2021 to return to 2005 prices.
More From WPG Talk Radio 95.5 FM