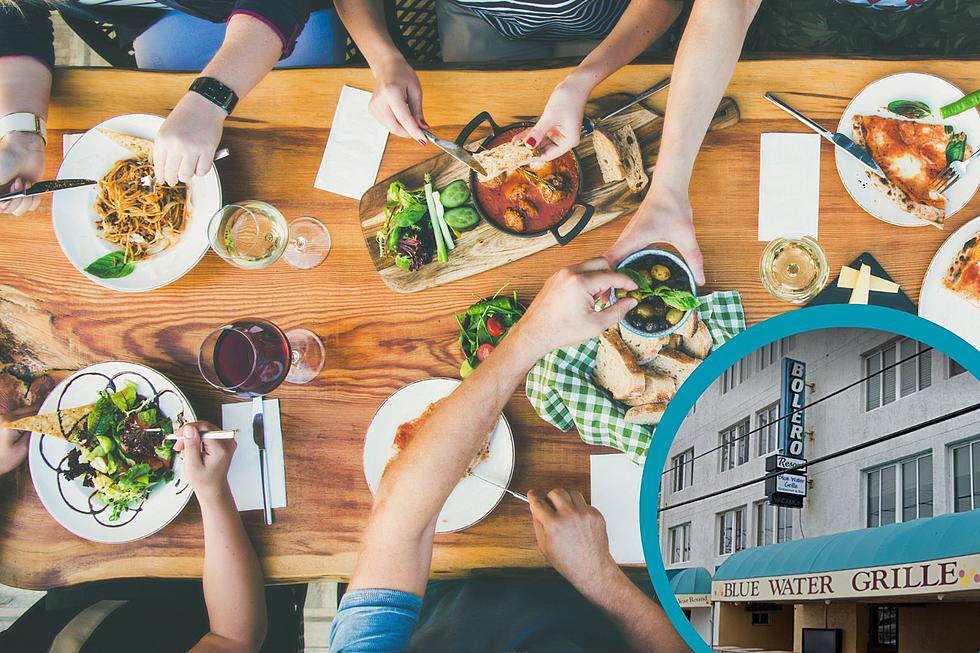 Sample Tons of Restaurants Before the Summer Rush in Wildwood, NJ
Google Street View/Canva
As the kids sang in the show "Oliver!," "Food, glorious food!"
Plenty of families are gearing up for their annual vacations in the Wildwoods this summer. Sure, they're excited about the beach days, the rides, and all of the shopping they'll do on the boardwalk, but what people really get excited about is the food.
How about getting a taste of your favorite places before the season even starts?
You'll get that chance on Wednesday, May 10th, when you attend the annual Wildwoods Restaurant Showcase. The event is brought to you by the Greater Wildwoods Chamber of Commerce and brings together a bunch of your favorite restaurants from all around the Wildwoods for a tasty treat before the shoobies invade for summer 2023.
It's all going down at the Blue Water Grille in the Bolero Resort off of Atlantic Avenue from 5-8 PM. Tickets are $35 per person and are expected to go pretty quickly.
The 24th Annual Wildwoods Restaurant Showcase is scheduled for Wednesday, May 10, 2023 at The Blue Water Grille @ The Bolero Resort from 5:00pm to 8:00pm. Enjoy a sampling of mouth-watering dishes and decadent desserts from dozens of the Wildwoods' finest restaurants and specialty shops. All proceeds benefit the Greater Wildwood Chamber of Commerce Foundation and scholarships for area high school students. An auction of fantastic prizes will be held.
You can purchase tickets in advance, so get them sooner rather than later to secure your spot.
12 Restaurants People Are Anxious To Eat At In Wildwood This Summer
No matter what cuisine is your favorite, Wildwood has something for everyone! There are a few restaurants in particular that Wildwood regulars can't wait to get back into this summer.
9 Atlantic City Area Restaurants Featured on Diners, Drive-Ins, and Dives
Guy Fieri has featured almost a dozen Atlantic City area restaurants on hie show.
More From WPG Talk Radio 95.5 FM