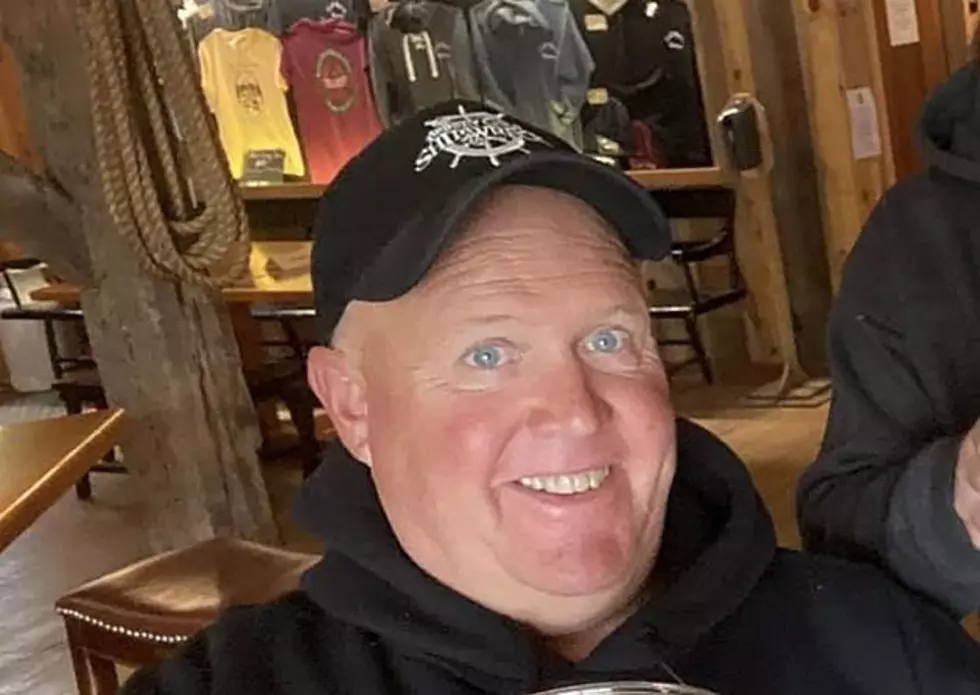 Absecon, NJ City Council Coming After Deputy Fire Chief, Again!
Dale Conover Facebook.
We have confirmed that the Absecon, New Jersey City Council is poised to take official action against Dale Conover, a long-time Deputy Chief of the Absecon Volunteer Fire Department.
If you missed our previous extensive coverage about this entire injustice, here is a link to catch-up:
Read More: Absecon, NJ Deputy Fire Chief May Be Suspended/Terminated
This is a text book free speech issue, whereby Conover is a regular critic (on social media) of the Absecon City Council and they don't like it.
We have reviewed and can update the circumstances that have escalated this situation, which involves a more than 40-year public safety volunteer (Conover).
Last night, Conover shared the following update with us:
"I am letting you know that City Council will be taking possible disciplinary action against me Thursday June 2, 2022 in Excutive session after the regular meeting at 5:30 pm at Absecon City Council building.
This comes after I tried to put this issue to bed negotiating 10 day suspension with the Fire Chief and Police Chief. Which I did in good faith starting on May 19 2022. Council rejected our agreement, and have offered a 30 day suspension and a public apology.
Please feel free to come and show Council your displeasure and if you would like to say a few words during the public portion.
I'm sure they will not comment because of the pending excutive portion. Thank You,
Dale Conover, Deputy Chief Absecon Volunteer Fire Department."
Dale Conover Conover believes that he may be in the process of becoming a cancel culture victim at the hands of the local Absecon City government.
As it stands now, Conover may be suspended, or,
possibly even terminated from his decades-long
volunteer position for "liking" a Facebook post, where he
also placed his own brief comment, "A waste of taxpayer money."
Here is a copy of the Facebook post, from a page titled "Yeah, I'm from Absecon," which the Absecon City Council has made the basis of their potential actions against Conover.
Here is a copy of the March 4, 2022 letter sent to Dale Conover by Roy Talley,  Absecon Volunteer Fire Chief.
Talley was directed by the Absecon City Council and Chief of Police to do so.
The letter was written on official City of Absecon Fire
Department letterhead. It reads as follows:
At the time, Dale Conover's Daughter, Ashley Nicole Conover wrote the following and sent a copy to us:
In case you missed the Absecon City Council Meeting:
Some City Officials are trying to suspend my dad Dale Conover and possibly try and remove him of his position Deputy Chief of Absecon Fire Department (volunteer Firefighter) for over 40 years for liking a post on Facebook and then also commenting HIS OPINION" A waste of taxpayer money!"
All of which has nothing to do with the Fire Department. Isn't there more important stuff to worry about in Absecon or in the world instead of a Like button.
for some of the citizens speaking up and supporting my dad and everyone supporting him that couldn't be there.
I'm truly disgusted with the people who are targeting my father.
A hero. All my life he's done Nothing but save people, help people, and volunteer his time because that's what he loves to do and you are going to try and take that away from him?
If you think this is okay, look out because you
could be next for one of your comments or likes
you've submitted," - said Ashley Nicole Conover.
Dale Conover concluded:
As stated previously, I have been a Proud Member for over 40 Years, helping The citizens of this Town.
I am deeply concerned about my Freedom of Speech being violated by our City Officials. Political correction is the ultimate poison to freedom.
It sets the terms and never ever in favor of traditional values in Free Speech, Christianity, or Americanism.
Once again, this has nothing to do with The Absecon Volunteer Fire Department, said Conover.
This is a developing story. Updates as warranted.
Eight Huge Eyesores in Absecon and Galloway that Need to Go
All eight of these abandoned or deteriorating buildings are along the White Horse Pike.
More From WPG Talk Radio 95.5 FM