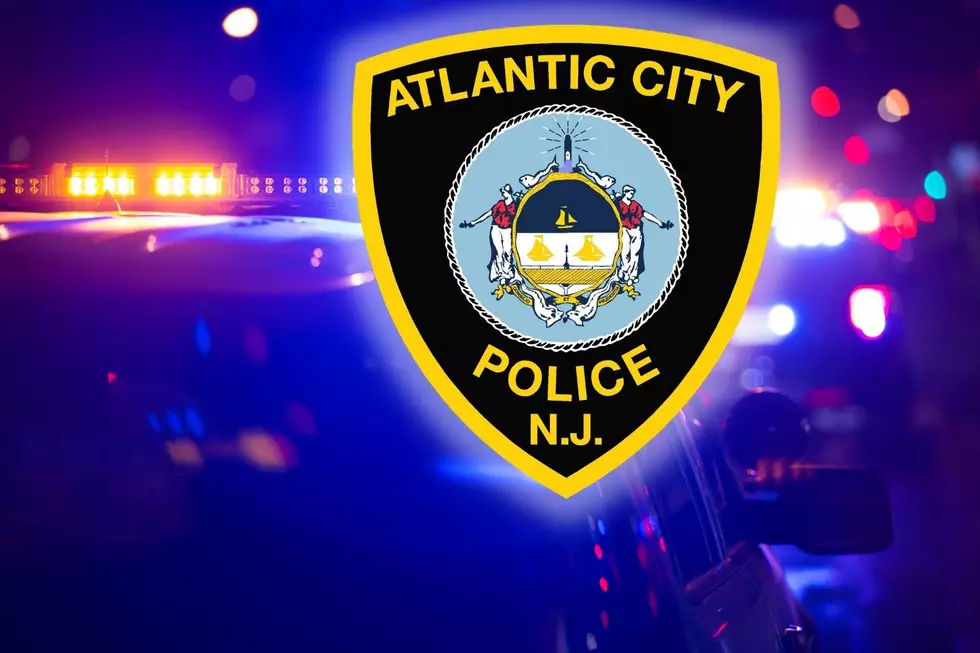 Atlantic City, NJ Mayor Takes Adversarial Position Against Police
Atlantic City Police Department - Photo: Townsquare Media Illustration
Atlantic City, New Jersey Mayor Marty Small has taken an aggressive public position in opposition to the Atlantic City Police Department.
Atlantic City does not have a civilian director of public safety, which by New Jersey law makes Small the de facto director of public safety.
The Atlantic City PBA Local 24 President Jules Schwenger has been forced to go public with the substantial salary inequity between the Atlantic City Police Department and the Atlantic City Fire Department.
It is important to note that Schwenger has highly praised the great job that the Atlantic City Fire Department does.
Her only grievance is that the disparity in salary is simply not fair. For example, a 12-year Atlantic City professional firefighter earns $ 20,000 more than an Atlantic City Police Officer.
Everyone, except Small knows that's unfair and unacceptable.
However, Small has stated publicly that the only employment contracts he is willing to reopen are non-public safety ones.
Small often imagines that he is an A-List entertainer or national sports figure and he's been using NFL player contracts as justification for not being willing to negotiate with the Atlantic City PBA.
Small is embarrassing himself.
Atlantic City Police calls are up more than 30 percent this year versus last year and arrests are up by more than 100 percent, according to official Atlantic City Police Department records.
Schwenger attended and spoke at the last Atlantic City Council meeting. She warned City Council members that there are major staffing and retention problems that must be addressed.
Atlantic City Police Officer (retired) John Devlin told us:
"Great statement by president of PBA-Why does the mayor constantly act like he's the savor to the Atlantic City police department?" said Devlin.
"Now he's mocking and making humor of the bad situation our force is in. He's only there for the police when it behooves him. Referring to the NFL Players???? Are you kidding me! This isn't a joke- we have a very dangerous manpower shortage- and this idiots making jokes. Great day? said Devlin.
Small has the privilege of having 2 Atlantic City Police Officers with him at all times as a personal protection detail.
There is a current Atlantic City Police staffing crisis, as 9 officers resigned last month.
Small's disrespect to this department is disgraceful.
The Best Hotdogs In Cape May County, New Jersey
Here is our list of The Best Hotdogs in Cape May County, New Jersey,
We don't just mean Historic Cape May, New Jersey.
We have selected wonderful establishments all throughout Cape May County; including: Cape May City, Cape May Court House, Ocean City, Sea Isle City, Wildwood, North Wildwood and Avalon.
Enjoy our list and we readily acknowledge that it is entirely subjective and wide-open to your individual taste.
Gallery Credit: Harry Hurley
Atlantic City Area Readers Submit Cell Photos Of Favorite Meals
Gallery Credit: Harry Hurley
Best Meal Served At Great Atlantic City, N.J. Area Restaurants
Gallery Credit: Harry Hurley
More From WPG Talk Radio 95.5 FM