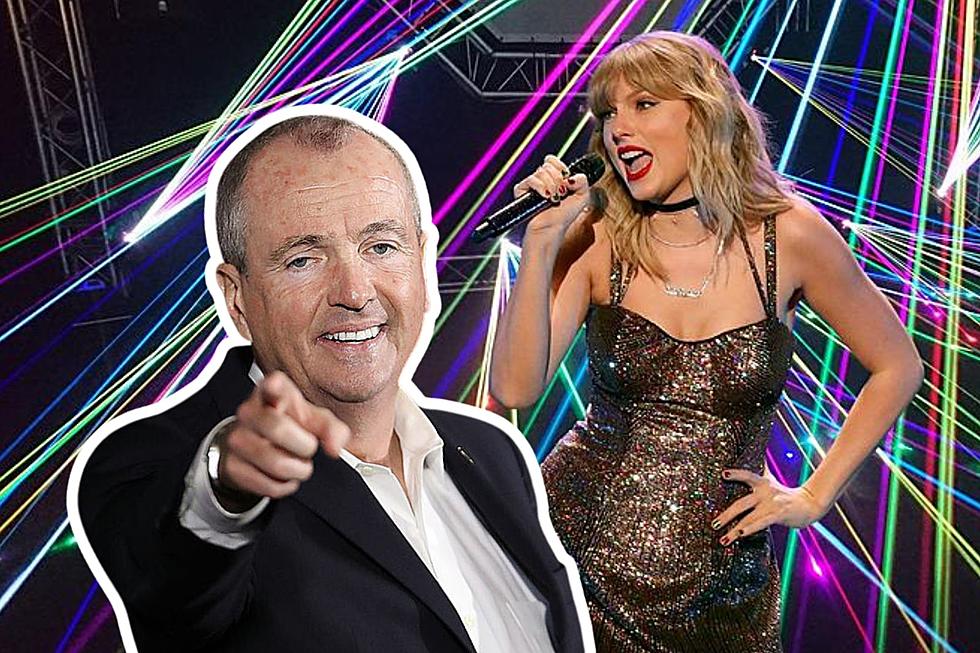 Caught! Murphy Spent NJ Taxpayer Money on Taylor Swift
Gov. Murphy spent public money on a Taylor Swift concert (AP Photos file/Townsquare Media illustraiton)
He's got a tax-and-spend reputation but Gov. Murphy's office insists that his partying-on-public-dime era is over.
Politico New Jersey is reporting that Murphy spent state funds attending a Taylor Swift concert at MetLife Stadium. He also spent thousands of dollars on other entertainment at the venue in East Rutherford.
After the expenses were exposed, Murphy's office insisted that the state Democratic Party was supposed to have reimbursed them.
But the spending occurred years ago. The Swift concert was in 2018 and it's now the end of 2023.
And this all seemed to be news to the state Democratic committee, which told Politico that they would look into it.
As Politico pointed out, these are the sort of transactions that earned then-Gov. Chris Christie some pesky headlines during his time in office.
How much is Phil Murphy worth?
Also on the entertainment tab that taxpayers picked up for Murphy were two USA team soccer games, two New York Jets games, and a Hot 97 concert.
Murphy could probably pick up the tab himself, considering he's one of the wealthiest governors New Jersey has had in modern times.
The Murphys this week released their tax returns, showing that they brought in a combined income of $655,000 last year. Murphy's governor's salary is $175,000.
They paid nearly half — $341,275 — in federal, state and local taxes.
Last year's income was a fraction of the $5.2 million that the couple earned in 2021 but that doesn't take into account the wealth they're sitting on.
The family lives on a 6-acre riverfront compound in Middletown worth nearly $10 million.
The property taxes for Murphy's 10,200-square-foot residence last year was $179,308 — down from the $204,361 they paid in 2018.
Top 20 highest average property tax bills in NJ for 2022
Based on the average residential property tax bill for each town in New Jersey in 2022, these are the 20 highest.
Gallery Credit: New Jersey 101.5
Top 20 lowest property tax towns in NJ in 2022
In descending order, these 20 towns had the lowest average property tax bills in 2022.
Gallery Credit: Sergio Bichao/Townsquare Media
More From WPG Talk Radio 95.5 FM