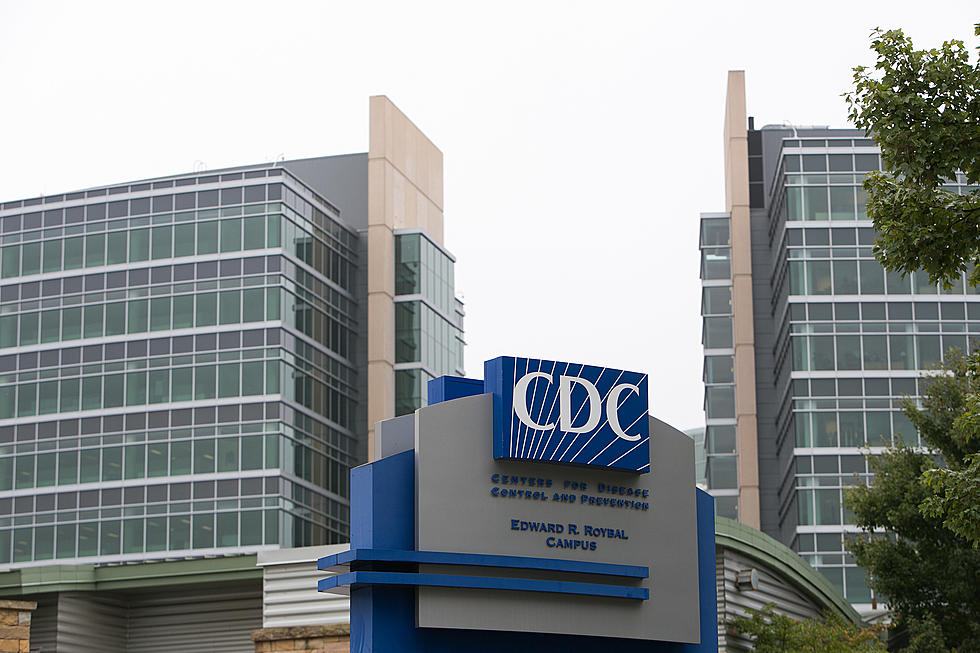 CDC: Back to Indoor Face Masks For High Transmission Areas
CDC headquarters in Atlanta (Jessica McGowan/Getty Images)
This is going to be very unpopular among some Americans. Others will applaud it as necessary, over concerns about the newest COVID-19 spike and the highly contagious Delta variant.
Dr. Rochelle Wilensky, Director of the Centers for Disease Control (CDC) has officially announced that indoor face mask wearing is now recommended in areas of high transmission rates for fully vaccinated people.
Exactly what constitutes high transmission rate areas was not specifically addressed.
The CDC has also recommending that students and faculty, grades Kindergarten through 12th grade  should wear face masks while indoors.
This presently could affect more than 60 percent of the nation, in terms of those reporting high transmission rates.
We saw this coming last week and wrote a definitive piece about our thoughts here at WPGTalkRadio.com
Of course, this goes back on the previous recommendation that if you get fully vaccinated, then the pandemic is over for you.
This is a step backward and in my view it will further undermine the public's confidence in the vaccines and likely will deter the unwilling from taking the vaccine.
On the other hand, the Delta variant is much more contagious then the Alpha variants.
Doctors have said that one person can infect up to 8 people in just seconds with the COVID-19, Delta variant.
In my view, this makes taking the vaccine even more important.
Here us some important information from the CDC:
The Centers for Disease Control and Prevention has recommended that fully vaccinated people begin wearing masks indoors again in places with high Covid-19 transmission rates.
The good news is that Federal health officials still believe fully vaccinated individuals represent a very small amount of transmission, according to the sources. Still, some vaccinated people could be carrying higher levels of the virus than previously understood and potentially transmit it to others, they said.
The updated guidance comes ahead of the fall season, when the highly contagious delta variant is expected to cause another surge in new coronavirus cases and many large employers plan to bring workers back to the office.
In mid-May, the CDC said fully vaccinated people didn't need to wear masks in most settings, whether indoors or outdoors.
Read More: Americans will need masks indoors as U.S. heads for 'dangerous fall' with surge in delta Covid cases
We have been emphasizing here and on-air that Health experts fear that the Delta variant, already the dominant form of the disease in the United States is hitting states with low vaccination rates.
Those states have been forced to reintroduce mask rules, capacity limits and other public health measures that had been rolled back in recent months.
If we don't get ahead of this as a nation, we could slip back to even more draconian curbs being placed into effect.
If this happens, more lives and businesses could be destroyed all over, again.
In my view, the vaccine is the key.
SOURCE: Centers for Disease Control (CDC).
More Cape May County, NJ, News
10 Reasons NJ's Always The Best State To Live According To A Jersey Native
Based on a recent study, New Jersey was recently crowned the best state to live in for 2021. Since New Jersey is usually on the receiving end of heaping piles of hate on any given day, you can imagine why Jersey natives were super excited to hear this news! To them, NJ's not just number one this year, but every year. There's more to love about the Garden State than the average person thinks.
More From WPG Talk Radio 95.5 FM