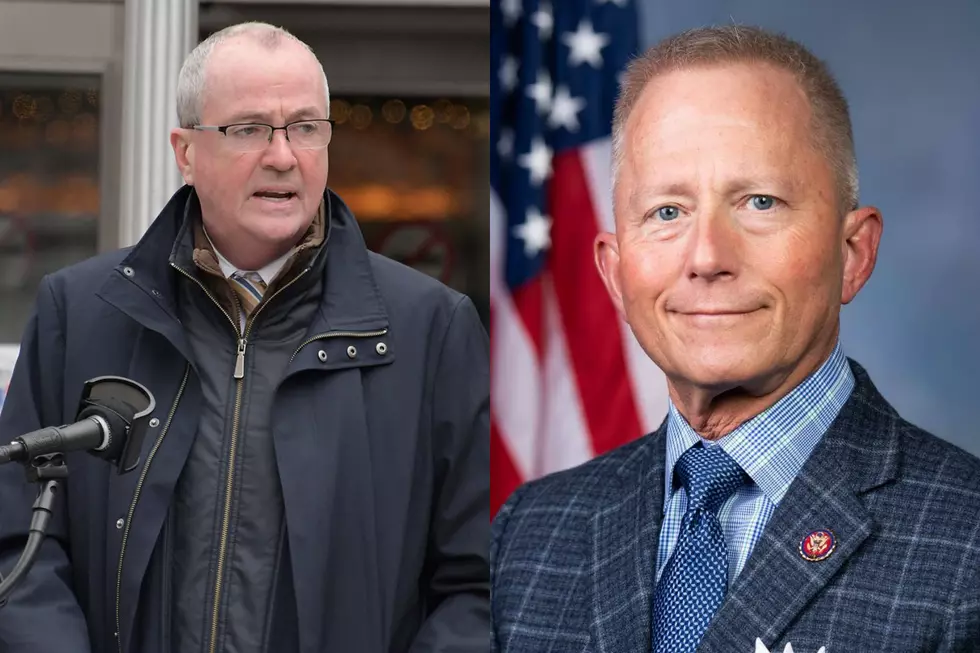 Cong. Van Drew Blasts NJ Gov. Murphy On COVID-19 Mandates
Gov. Phil Murphy slams republicans still not accepting election results, incl. NJ U.S. Rep. Jeff Van Drew (OIT/NJ Governor's Office, Rep. Jeff Van Drew)
Today, United States Congressman Jeff Van Drew was highly critical of New Jersey Governor Phil Murphy regarding (Murphy's) new COVID-19 vaccine mandate policy which removes weekly testing as an option for New Jersey healthcare workers.
Specifically, Van Drew said:
"How many people need to lose their lives and livelihoods on Phil Murphy's watch before he stops playing political games and putting his national political ambitions ahead of the health, safety, and welfare of the people he literally just took an oath to protect," said Van Drew.
For more than 30 years, Van Drew has been one of the most non-partisan elected officials at all levels of government … local, county, state and now at the federal level.
Van Drew has sharpened his rhetoric over the past year because of the critical tipping point facing The United States of America. Hence, he has issued some of the most pointed, critical and direct comments to those Democrat leaders at both the state and national levels.
"Let's be clear, this is the same Governor who was praising these same people he now wants to fire as "front line heroes" and had no problem packing thousands of Covid positive patients into nursing homes killing thousands of our state's most vulnerable residents and ultimately leading our state to have the highest Covid-19 death rate per capita anywhere on the entire planet. Murphy's latest executive order has absolutely nothing to do with science and everything to do with flexing his political power well beyond its Constitutional limits which is why the State Senate and State Assembly should immediately vote to repeal this executive order or be forced to justify it to their constituents who will soon be feeling its chilling effects," said Van Drew.
The 2022 midterm election is well underway. The issues are becoming clear. You should expect to see the rhetoric intensify because the stakes have never been higher.
Van Drew has become a respected national leader and figure. His voice will be heard often this year in the run up to the November 8, 2022 General Election.
Republicans only need to pick-up 5 seats to win the majority of The United States of Representatives. With those thin margins, every race will heighten in relevance and intensity.
Omicron impact on COVID cases in NJ
As the COVID-19 pandemic approaches its third calendar year in New Jersey, some things have stayed true (hand-washing, advice to vaccinate) while others have evolved along with the latest variant (less monoclonal antibody treatments, new at-home anti-viral pills).
COVID vaccines: 17 myths, misconceptions and scientific facts
Do any of the vaccines impact fertility? Do they contain a live virus, or change a person's DNA? Here are some of the most rampant social media rumors and the real, verified answers on COVID-19 vaccines currently being distributed in the U.S.
12 New Jersey Universities Requiring COVID-19 Vaccinations for Students
More From WPG Talk Radio 95.5 FM