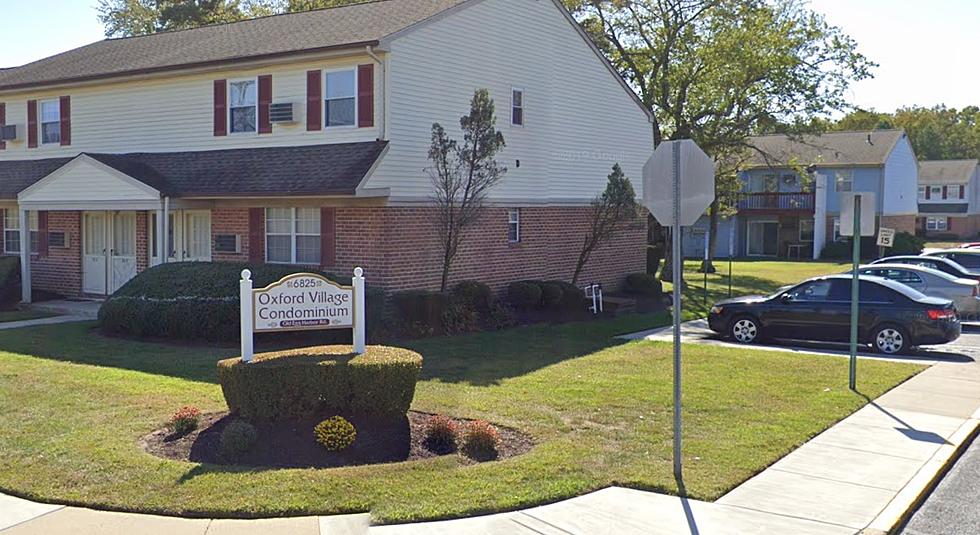 EHT Cops: Two 19-year-olds Arrested for 36 Pounds of Suspected Pot, Guns
Oxford Village in Egg Harbor Township NJ - Photo: Google Maps
Two 19-year-olds are facing a list of charges after cops in Egg Harbor Township say one of them accidentally shot a gun through the floor of a residence. That gunshot lead to police finding 36 pounds of suspected marijuana.
The Egg Harbor Township Police Department says they received a report of a possible gunshot just before noon on Monday in the Oxford Village neighborhood. Cops say the person who called reported hearing a "loud pop" and then saw a small hole in the floor.
Officers at the scene confirmed the hole in the floor was caused by a bullet; no one was injured.
Authorities say they were able to determine that 19-year-old Nicholas Minella of Pleasantville accidentally shot the gun while he had it near his head.
After two search warrants were executed, cops arrested Minella and 19-year-old Gabriel Vega of Egg Harbor Township. Officials say, "both subjects were charged with numerous Weapons and CDS related offenses, and lodged in the Atlantic County Justice Facility."
From the two search warrants, cops seized the following items:
• 36 pounds of suspected marijuana
• 1 pound of suspected psilocybin mushrooms
• Over 800 suspected "THC" edibles and extracts
• 2 ounces of suspected cocaine
• Assorted/various "pills"
• CDS packaging materials
• Over $17,000 in cash
• Two handguns
Anyone with additional information regarding this incident is urged to contact EHT Police at (609) 926-4051.
Former Club House Restaurant in Mays Landing, NJ, is Being Demolished
10 NEW JERSEY STORES YOUR PARENTS SHOPPED AT BUT ARE NOW GONE
More From WPG Talk Radio 95.5 FM