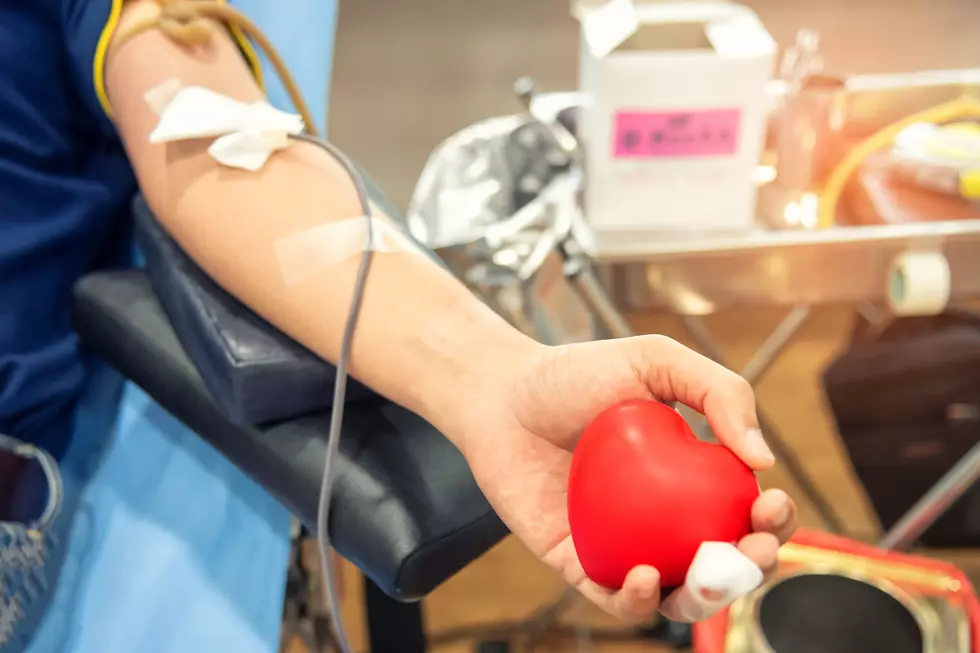 Giving Blood Saves Lives: Blood Drive in Ventnor on December 21, 2021
Getty Images/iStockphoto
Giving blood really is the gift of life. When you donate one pint of blood, you can save up to three lives.
The daily need to replenish the blood supply is urgent, as every two seconds someone in the United States needs blood.
The need for blood is there for surgeries, cancer treatment, severe injuries just to name a few.
Each year, an estimated 6.8 million Americans donate blood. These donors contribute 13.6 million units of whole blood and red cells annually.
Your donation makes whole blood, red cells, platelets and plasma available to those who need it.
There is an upcoming local American Red Cross Blood Drive
WHERE: The Greater Absecon Island Memorial VFW Post 215 Hall, located at 601 North Dorset Avenue, Ventnor, New Jersey, 08406
WHEN: Tuesday, December 21, 2021
TIME: 12:00 noon to 5:00 p.m.
TO SCHEDULE AN APPOINTMENT: Call 1-800-RED CROSS (1-800-733-2767) or visit RedCrossBlood.org and enter VFW Post 215 to schedule your appointment.
The American Red Cross provides about 40 percent of America's blood and blood components needs.
However, the blood supply doesn't always meet the demand because only 3 percent of eligible Americans donate blood annually.
The nation's blood supply is only made possible because of generous volunteer donors.
For many years, Roger Emmick, Sr., Adjutant, VFW Post 215 and his team have done a great job in hosting an annual blood drive,
This Christmas, you can literally provide the gift of life.
NOTE: you can streamline your donation experience and save up to 15 minutes by visiting redcrossblood.org/rapid pass to complete your pre-donation reading and health history questions on the day of your appointment.
Light Up South Jersey 2021
Scroll through all of South Jersey's amazing holiday lights displays.
Steel Pier
Do You Remember Adventure Village in EHT?
More From WPG Talk Radio 95.5 FM