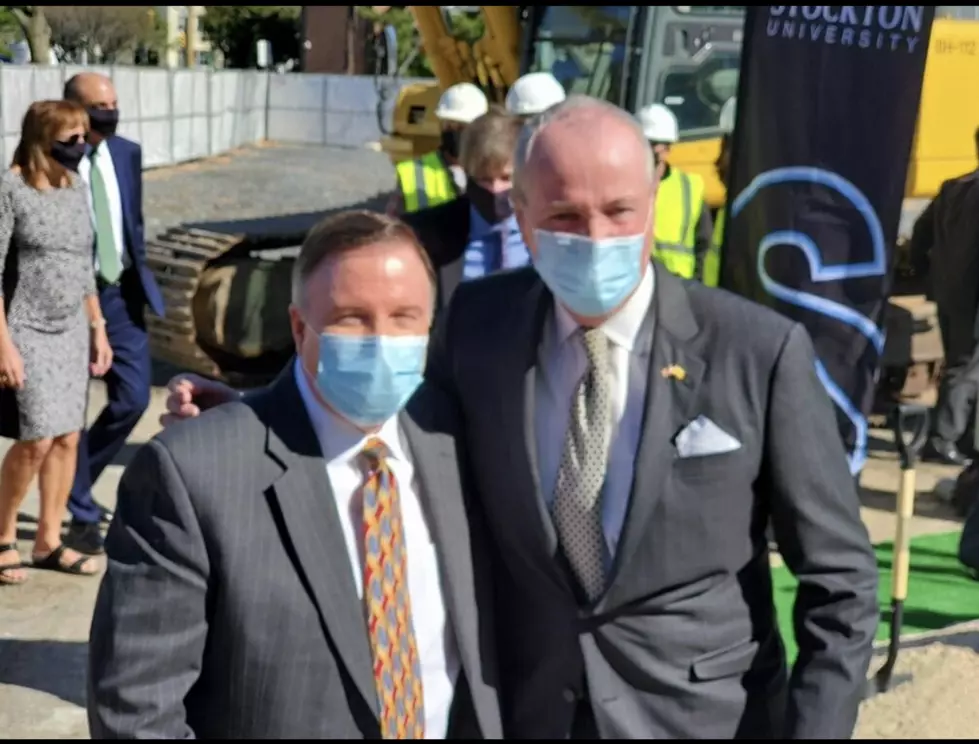 Governor Phil Murphy – Hurley in the Morning, Wed., 3/31/21 8:30 A
Harry Hurley & New Jersey Governor Phil Murphy at Stockton University Atlantic City
New Jersey Governor Phil Murphy will appear live tomorrow (Wednesday, March 31, 2021 from 8:30 a.m. to 8:45 a.m. on the "Hurley in the Morning" Program on WPG Talk Radio 95.5 FM.
The interview will be wide-ranging in nature. We will discuss the following key issues:
The latest regarding COVID-19
How best to stave off a potential 4th Wave?
Discuss the collaboration between Governor Murphy, The Casino Association of New Jersey, UNITE-HERE Local 54 and AtlantiCare to try and vaccinate all Atlantic City Casino employees by Memorial Day.
Update regarding citizens who are now and will soon be eligible to receive the COVID-19 vaccine.
Outlook for Summer, 2021?
Has Governor Murphy decided on the voting methods that will be available for the Primary & General Elections, 2021?
Here are all of the ways that you can listen to this definitive interview:
WPG Talk Radio 95.5 FM
WPG Talk Radio 1450 AM
WPG smartphone app
WPGTalkRadio.com
Governor Murphy is a former United States Ambassador and the 56th Governor of the state of New Jersey.