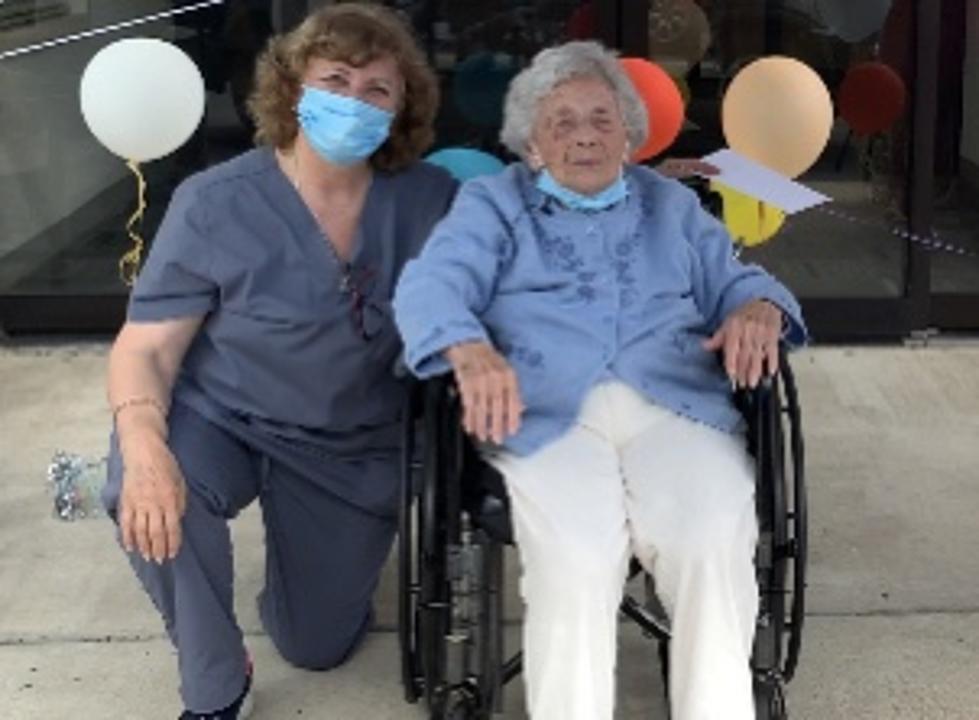 Heading to 110, an Ocean County Woman is One of the Oldest in America
Shawn Michaels
Members of Mary Leonardi's family and community turned out for a special birthday parade, a new normal during the Coronavirus Pandemic.
She is now headed to 110 years old, Mary of Little Egg Harbor celebrated her birthday and I was honored to be there for this momentousness occasion.
Mary is now one of the oldest residents in New Jersey and the United States. Currently two women (North Carolina & North Dakota) are 114. When Mary turns 110 she officially becomes a "supercentenarian"   anyone 110 or above.
By the way the average life expectancy for women in US is 81.3 years and men it's 76.3 years old.
Mary was born in 1911 a year before the Titanic sank. William Howard Taft was President and ground was broken on a new sports arena in Massachusetts -- Fenway Park.
Mary was in grade school when World War One began. She survived the Spanish Flu Pandemic of 1918, however two of her siblings and her father died from the disease. Mary has now survived the Spanish Flu, Diphtheria, Polio, Bird Flu, Measles, Swine Flu, Whooping cough and Covid 19.
Mary was married in 1932 and was married for 65 years with three children, one daughter has passed. Mary lived in Pennsauken (Camden County) she also lived in Florida before retiring in Barnegat Light, Ocean County. She now resides in Little Egg Harbor.
When I asked what her secret to such a long life was, she replied "eating good and staying out of trouble." Mary loves to exercise daily, listen to audio books and music. She also loves to tell folks about her fruit trees she had in Florida. Mary had over 10 different fruit varieties.
Some additional fun facts from 1911:
Loaf of bread was 7 cents
quart of milk was 9 cents
pound of steak was 26 cents
dozen eggs was 34 cents
Congratulations Mary and we can't wait for your 120th bday
Enter your number to get our free mobile app
More From WPG Talk Radio 95.5 FM