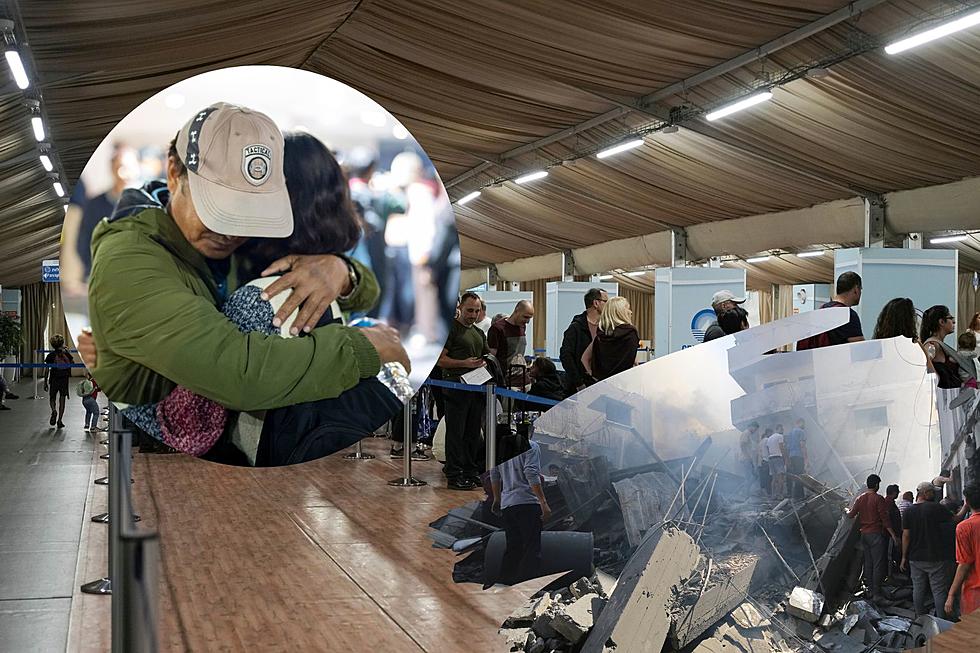 Help to Get Home — NJ Could Pay to Get Residents Out of Israel
AP Photos/Townsquare Media illustration
A New Jersey lawmaker is hoping to speed aid to state residents trapped in Israel so they can get home safely.
Assm. Ned Thompson, R-Wall, says logistical and financial barriers are preventing an unspecified number of New Jersey residents from returning safely to the Garden State.
The Emergency Return Reimbursement Fund would cover "reasonable and necessary expenses" for the trip home.
While the United States has made every effort to provide charter flights to get Americans out of Israel as the war with Hamas intensifies, these flights are only evacuating people to destinations in Europe considered safe.
Thompson says not only are individuals billed for the cost of the charter flight, but the U.S. makes no provision for lodging or a flight back home. His bill would help cover those costs.
The urgency to get out of Israel is reaching a critical point as the Israeli government gets closer to a ground invasion of Gaza. The Israeli Defense Force has been relentlessly bombing the Palestinian enclave since the terror group Hamas launched an attack inside Israel on Oct. 7.
"Our primary concern is the safety and well-being of our citizens," Thompson said in a statement, "This fund is a tangible way for us to demonstrate our unwavering commitment to their safety."
Thompson could not say how much his bill would cost but hoped the full Assembly would vote on the measure quickly.
It would require the support of Assembly Speaker Craig Coughlin, and his office has not commented on the bill.
In order to be enacted, the bill would also have to pass the full senate and be signed by Gov. Phil Murphy.
The Lakewood Scoop was the first to report on the pending legislation.
Farmer's Almanac says snow, rain expected to kick off 2024 in NJ
The latest Farmers' Almanac forecast for New Year's Day 2024 is in, and it doesn't look good for New Jersey.
Gallery Credit: Mike Brant
History of the M&M: How each amazing color came to be
Even the colors themselves have a fascinating backstory.
Gallery Credit: Mike Brant
More From WPG Talk Radio 95.5 FM