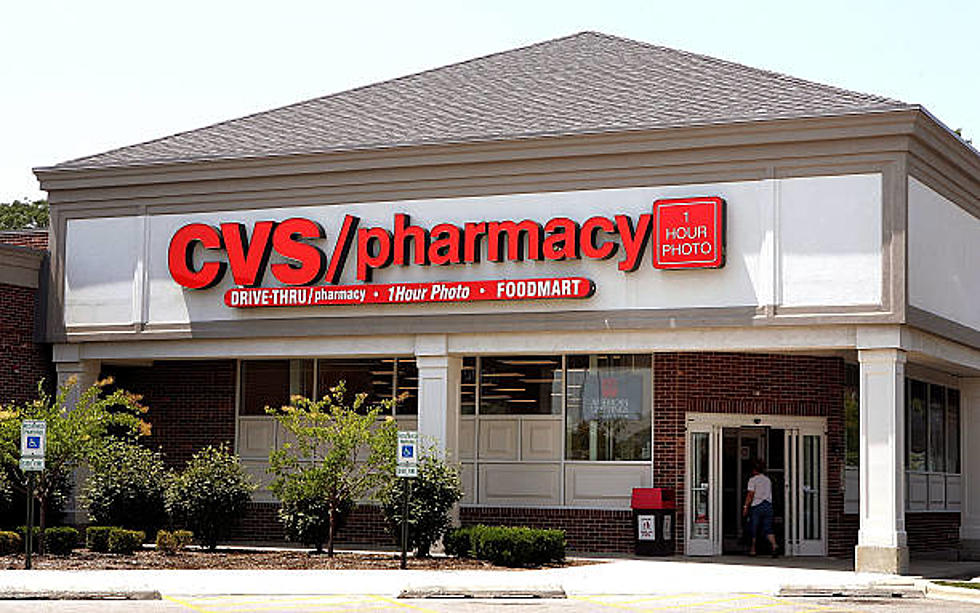 CVS is Closing Hundreds of Locations. No Word on NJ Impact.
Getty Images
Following on the heels of a similar announcement by Rite-Aid, Pharmacy giant CVS has announced plans to shutter hundreds of stores.
CVS Pharmacy, based in Woonsocket, Rhode Island is the nation's largest retail pharmacy chain with 6200 stores nationwide.  The company plans to close 900 locations over the next three years.
The company has been evaluating changes in population, consumer buying patterns and future health needs to ensure it has the right kinds of stores in the right locations for consumers and for the business. As part of this initiative, CVS Health will reduce store density in certain locations and close approximately 300 stores a year for the next three years,
While the closures may seem drastic, CVS remains a very profitable company.  CVS also owns the nation's largest plan benefits manager, Caremark.  Caremark/CVS controls 34% of the prescription business in the country.
CVS has been in the news recently, having entered into an agreement with the Department of Justice after complaints they didn't have proper accommodations for people with hearing disabilities.
The agreement required CVS to provide accommodations for those who are deaf or hard of hearing in all their locations.
CVS/Caremark has also come under fire for what independent pharmacies describe as predatory practices.
Recently, CVS Pharmacists in Kansas City walked off the job to protest corporate polices.
The CVS announcement comes after another pharmacy chain, Rite-Aid announced plans to close hundreds of their own stores in an attempt to stave off bankruptcy.
A third retail pharmacy chain, Walgreens, also recently announced plans to close 450 of their locations.
CVS hasn't released a list of locations they plan to close.  They currently have about 100 New Jersey locations.
CVS is permanently closing hundreds of stores for a surprising reason (msn.com)
Do you remember these 17 legendary reporters and anchors from Channel 6 in Philadelphia?
Let's take a trip back in time and see how many of these reporters and anchors from Channel 6 that you still remember...
17 Things You Likely Don't Know About the Garden State Parkway
You probably drive on the Garden State Parkway all of the time, but how much do you know about one of the busiest roads in New Jersey?
More From WPG Talk Radio 95.5 FM