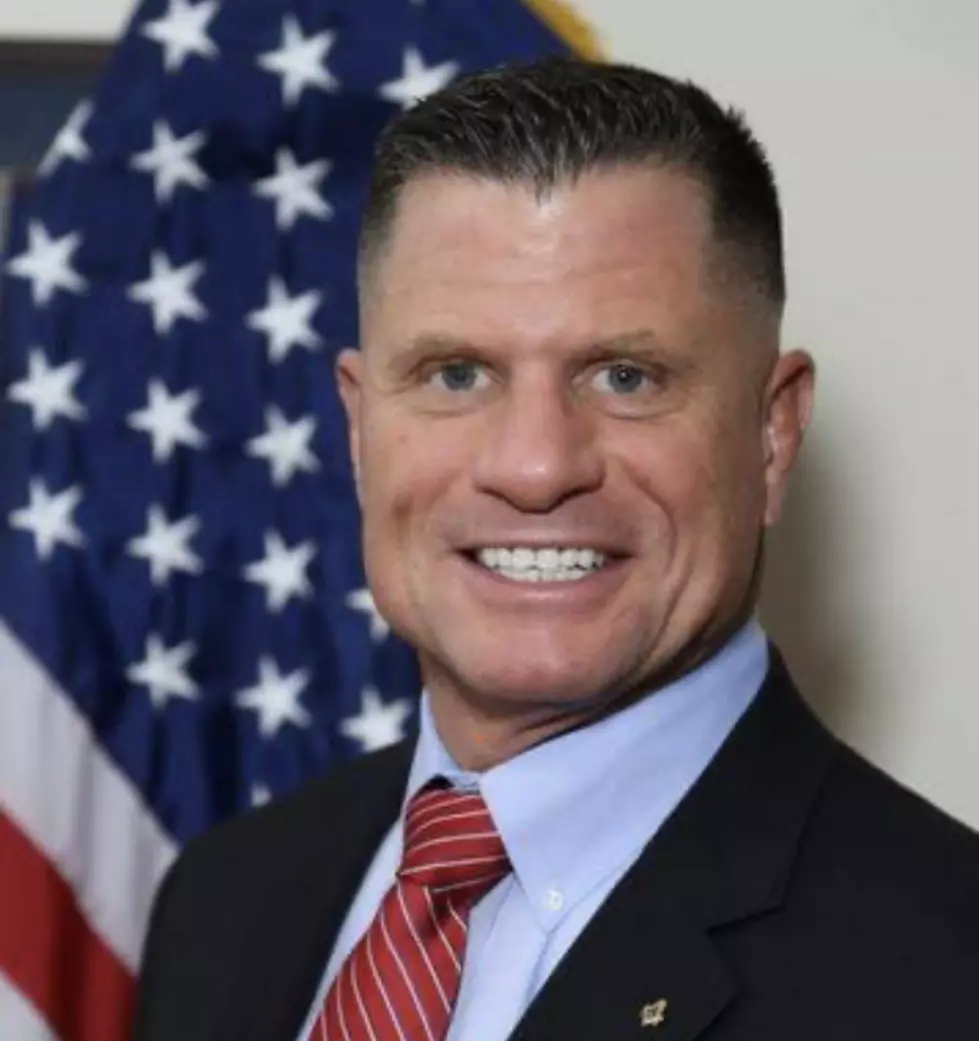 James Toto Will Not Seek Atlantic County Freeholder Vacancy
James Toto Photo
"Hurley in the Morning" has learned & confirmed that Somers Point Councilman James Toto will not be seeking the appointment for Atlantic County Freeholder at Large.
This vacancy was created by the sudden and immediate resignation of former Freeholder Board Chairman Frank Formica.
Freeholder Vice Chair Maureen Kern should be in line to become the next Chair.
Toto is currently the elected Republican Nominee for Freeholder at Large in the current November 3, 2020 General Election cycle.
This gentlemanly move by Toto essentially paves the way for Frank Balles. Balles is a current Egg Harbor Township Committeeman and former three-term Atlantic County Sheriff.
Most people in Toto's position would have surely made a hard push to get the appointment for the same position they are currently running for.
Not Toto. He exclusively told me this morning that he is not seeking the appointment and that "Frank Balles has earned it."
Former 2nd District Congressional candidate Brian Fitzherbert announced his interest for the vacancy right after Balles.
David Wildstein, Founder, Publisher and Executive Editor of the New Jersey Globe has reported that Fitzherbert remains saddled with debt from his unsuccessful congressional bid.
Wildstein is a master of the crushing headline that can sink a candidate and stop them in their own tracks. He backs it up with solid reporting.
The latest case in point. Here is Wildstein's headline on announcing Fitzherbert's entry:

Debt-ridden ex-congressional candidate enters Atlantic freeholder race - New Jersey Globe
Wildstein has confirmed that "Fitzherbert may need to explain his $30,789 campaign debt," wrote Wildstein.
"He has $54 cash-on-hand, but owes thousands to campaign staffers and consultants. Since dropping out of the race, he hasn't raised a penny to pay off his debt. The 2020 race was his second failure," wrote Wildstein.
Wildstein is the former highly successful founder and operator of then www.PoliticsNJ.com
He has a proclivity for breaking hard news and getting it right.
Wildstein broke the Formica resignation story first. We broke the Balles story and Wildstein broke the Fitzherbert entry in this race.
Balles is now the prohibitive favorite to win the appointment to Formica's former seat.
Balles joins us live on "Hurley in the Morning," on WPG Talk Radio 95.5 at 9:05 a.m. today.
Enter your number to get our free mobile app
ALSO SEE: 30 Most Decade-Defining Memes