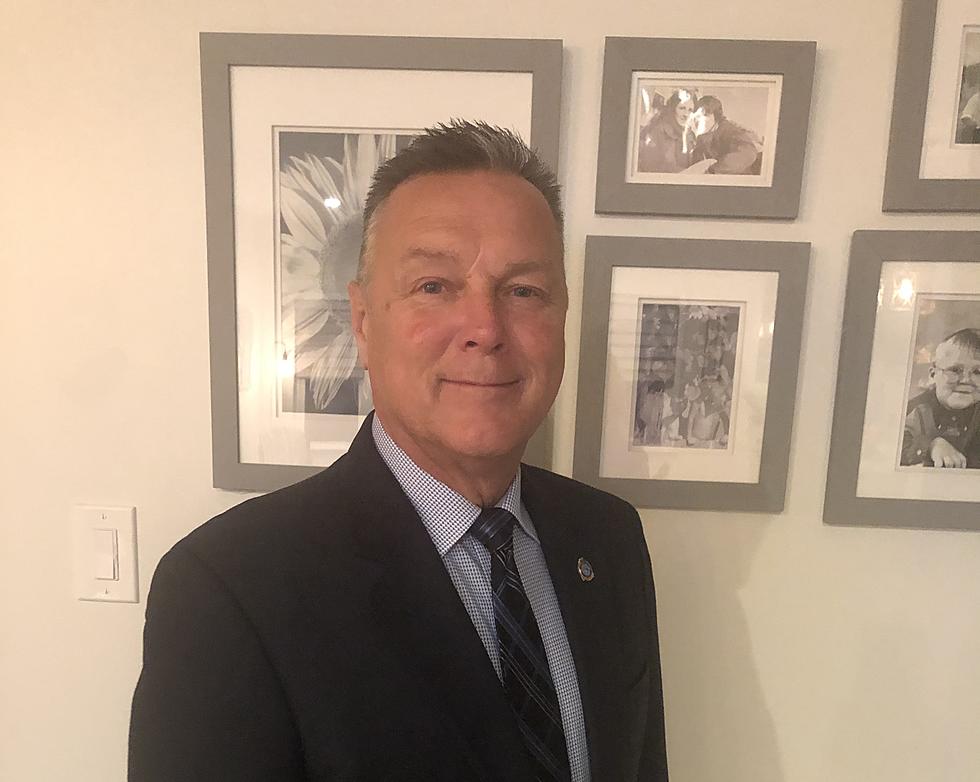 Ken Adams Selected As Somers Point 1st Ward Councilman
Ken Adams photo.
The Somers Point City Council has just selected Ken Adams to be a new 1st Ward Councilman.
Adams fills the vacancy left by the departure of former Councilwoman Stacy Ferreri.
Ferreri vacated her seat on December 18, 2021.
The Somers Point Republican Party did its due diligence and recommended three candidates for the City Council to choose from.
They decided to select Adams, who now joins longtime Councilman Sean McGuigan and Council President Janice Johnston to represent the 1st Ward.
The remainder of The Somers Point Council Members are:
Councilman Joseph McCarrie, Councilman At Large.
Councilman Howard Dill, 2nd Ward.
Councilman Mike Owen, 2nd Ward.
Councilwoman Karen Bruno, 2nd Ward.
The Somers Point Mayor is Jack Glasser.
During his career, Ken Adams has served the public as a police officer, superior officer and Chief of Police in Northfield.
For the past 20 years, Adams has worked behind the scenes, while materially contributing on numerous public private projects.
This will be Adams first time serving as a member of a local governing body.
Professionally, Adams is part of the Ken Adams Oil Service Inc., serving Pleasantville and the surrounding communities since 1978.
Adams is Confident that his experience in public service, coupled with his career of excellence in customer service will position him well to serve the citizens of Somers Point.
Shortly after his selection, Councilman Adams shared the following public comment exclusively with us:
I am pleased and excited for the opportunity to serve the citizens of Somers point. The mayor and city council Have done an outstanding job of moving the city in the right direction.
I am looking forward to getting to work and continuing to make Somers point a great place to live visit and enjoy all that our great city has to offer.

We need to continue to support the city workers who have gone above and beyond during the last two years always continuing to be professional and putting the needs of our citizens and visitors first.
Finally, I would like to thank my wife and two sons along with the rest of my family and friends for the support now and in the future, said Adams.
Adams immediately took office following his selection just moments ago.
Adams is married (38 years) to Sally. They have adult children, Kenny (35) and Brandon (31).
PROGRAMMING NOTE: Councilman Ken Adams will be out on-air guest on Friday, January 28, 2022 at 7:35 a.m. on "Hurley in the Morning" on WPG Talk a radio 95.5
Inside and Out: 9 Photos of the Brand New Target in Somers Point NJ
The highly-anticipated Target on Route 9 in Somers Point is officially open to shoppers. Check out some photos from outside and inside to see what the store has to offer.
Remembering the Point 4 Movie Theatre in Somers Point, NJ
Ready to head back in time to when you could see a new movie in Somers Point for six bucks? Let's take a look from 2002 at the long-demolished Point 4 Theatre on MacArthur Blvd.
Somers Point Airbnb May Have Nicest Bay Views in South Jersey
More From WPG Talk Radio 95.5 FM