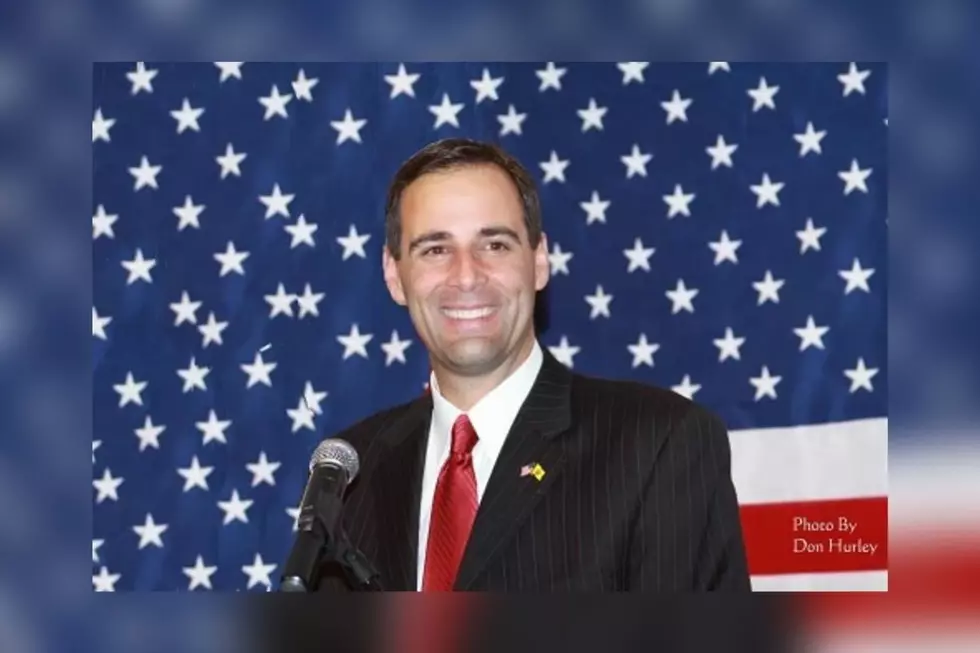 Local Will Reynolds Will Be The New Atlantic County Prosecutor
Don P. Hurley photo.
New Jersey Senator Vince Polistina, R-2 is proving that the old adage, that playing well with others goes a long way.
Polistina has forged a very effective working relationship with New Jersey Governor Phil Murphy, Chief of Staff George Helmy and many other prominent Democrats, including Atlantic County Democratic Chairman Michael Suleiman.
With Polistina building a relationship based upon mutual respect and trust with Governor Murphy … we can confirm that William E. Reynolds has been nominated by Governor Murphy to be the next Atlantic County Prosecutor succeeding Damon Tyner.
STATEMENT FROM SENATOR VINCE POLISTINA ON THE NOMINATION OF WILLIAM E. REYNOLDS FOR ATLANTIC COUNTY PROSECUTOR
Since taking office, a primary focus has been on the best possible candidate to assume the role of Atlantic County prosecutor," stated Polistina. "Every person I have spoken with regarding Bill Reynolds, regardless of party affiliation, has agreed that he is the best person to take on this position. Bill will bring dignity and honor to the office, and I look forward to him assuming the role now with the Governor's nomination, said Polistina.
Obviously Polistina and Suleiman have competing electoral and political agendas, yet they both agreed on Will Reynolds to be the new Atlantic County Prosecutor.
And, Polistina skillfully negotiated with The Governor Murphy team to succeed in a local being nominated by Governor Murphy for this critically important appointed public position.
Reynolds will need to achieve the advice and consent of the New Jersey State Senate, which will prove to be a formality.
We have also confirmed that Reynolds has been fully vetted for consideration for the position of Atlantic County Prosecutor.
Here is Will Reynolds:
"I am most grateful to Governor Murphy for the trust and confidence he has placed in me," said Reynolds.
"I am humbled by the incredible opportunity and the county-wide bipartisan support throughout the nomination process."
"I'll work tirelessly to protect the citizens of Atlantic County and to Do Justice for ALL. I can not wait to go to work," said Reynolds.
To fully demonstrate that elections have consequences … had Polistina not won the Atlantic County New Jersey Senate seat … make no mistake about it …Kim Holmes from outside of the region  would be the new Atlantic County Prosecutor.
This is absolutely with no disrespect intended toward Holmes, it's merely a fact.
Having someone local in this key position is essential. Reynolds has substantial experience, serving as a municipal prosecutor for a number of local communities.
Reynolds is currently the City Solicitor in Galloway Township and Ventnor.
Reynolds extensive public service as a municipal prosecutor includes previous stunts in these communities:
Brigantine
Estell Manor
Egg Harbor Township
Galloway Township
Ventnor
Somers Point
Port Republic
Conflict - Atlantic City
Conflict - Northfield-Linwood
Conflict - Hamilton Township
Conflict - Absecon
Conflict - Pleasantville
We also take this opportunity to share an earned moment of praise for Acting Atlantic County Prosecutor, Cary Shill, who has done an outstanding job since former Atlantic County Prosecutor Damon Tyner left the office.
The Worst Intersections in Atlantic County
Local Residents Names These Intersections as the Worst
More From WPG Talk Radio 95.5 FM