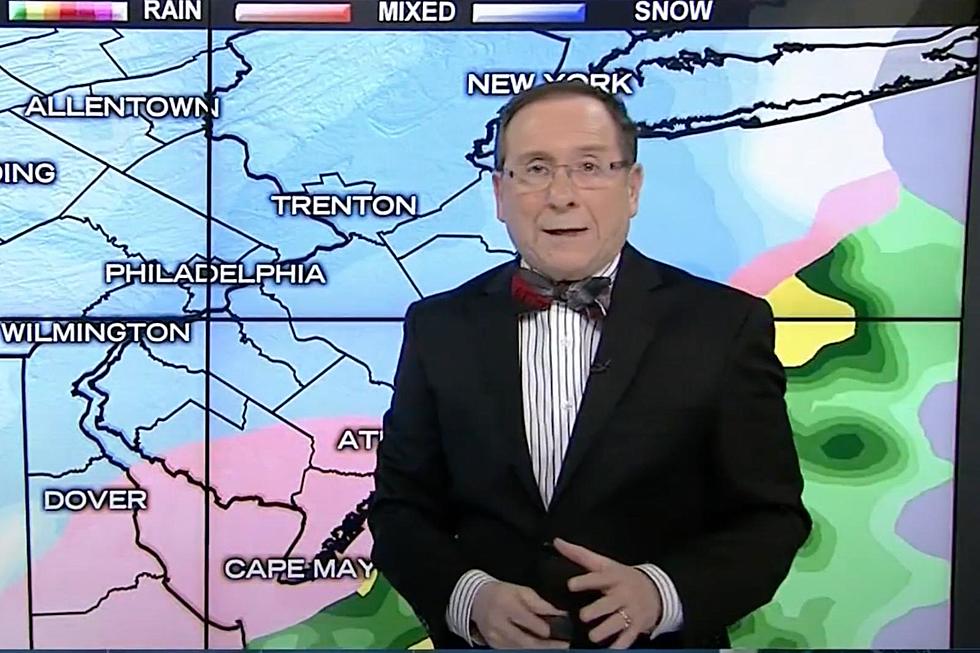 NBC10 Philadelphia's Glenn "Hurricane" Schwartz Announces TV Retirement
NBC10 via YouTube
A Philadelphia icon has just announced his retirement.
After more than 50 years as a broadcast meteorologist, NBC10's longtime forecaster Glenn "Hurricane" Schwartz has announced his retirement.
Glenn shared the news online and on-air earlier today. 
"I'm not retiring from meteorology, my life-long passion, but only from daily TV on NBC10," he wrote in the station's announcement. 
Schwartz will officially retire at the end of May, though a date for his final broadcast was not immediately announced.
"I've decided: If I'm gonna try some new things and pursue other things I've put off, there's no time like the present," Glenn says.
Glenn, who was a Philadelphia institution on the station's evening broadcasts for decades, has been primarily working on the network's 11 AM show in recent months.
Hurricane says that he will continue to work, but isn't sure exactly what's next. He's already an author and he's an outspoken climate change advocate.
"This isn't the time to make specific forecasts," he wrote. "I'm interested in a lot of things, including continuing to write and to expand my other communications with the public on our shared destiny."
I grew up in an NBC10 household and even got to work with Glenn as an intern at NBC10 a while back. He's one of a kind, and they don't get much more Philly than that.
Iconic Philadelphia TV Anchors Retire
It's been a wild year in Philadelphia television already. In fact, NBC10's competitor 6ABC has said goodbye to some of their biggest names. The station's morning meteorologist David Murphy announced his retirement last fall.
Plus, earlier in 2022, 6ABC's 6 pm and 11 pm anchor, Jim Gardner announced his retirement as well. Gardner has already stepped away from the station's 11 pm broadcasts. He'll continue to anchor the 6 pm broadcasts through much of this year.
Where Are They Now? Looking Back at Philadelphia TV's Most Famous Anchors
From John Bolaris to Larry Mendte and from Lisa Thomas-Laurie to Renee Chenault-Fattah, Philadelphia's media landscape has been shaped by some of the nation's most iconic anchors (and reporters). But where are they now? We take a look back:
More From WPG Talk Radio 95.5 FM