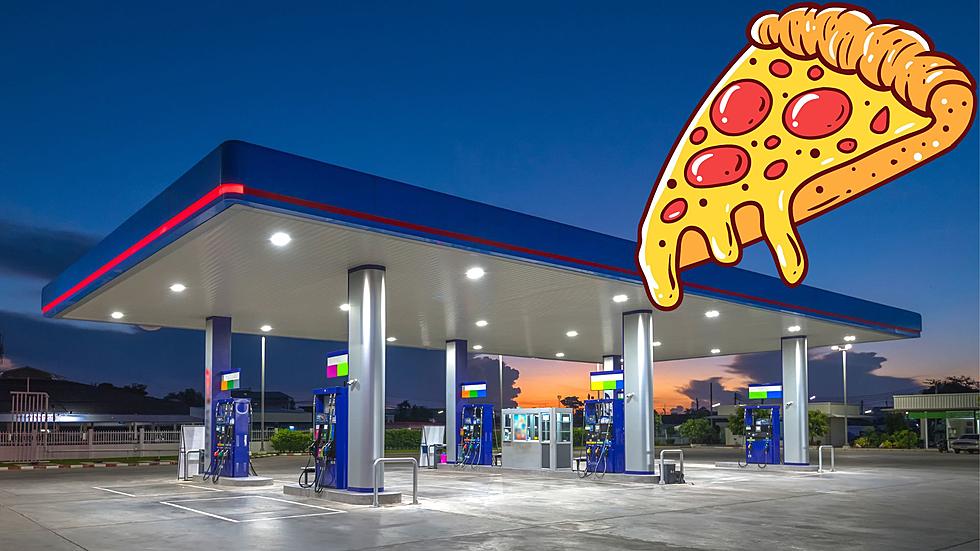 New Jersey's best gas station pizza
Photo via Canva
No kidding, New Jersey is certainly known for its pizza.
And most of us LOVE pizza. For Eric Scott, it was listed as his last meal if/when the asteroid finally hits us.
I've talked about bar pizza and specialty pizzas and named some great places across the Garden State.
As you know, I'll be guest bartending at the Ivy Inn in Princeton on Wednesday, Oct. 18.
One of the great things about the Ivy is the pizza.
Saturn Pizza started selling at the bar a few years ago, and it's quickly become one of our favorites.
The owner, Rich, had an idea and put his dream into action.
The best part of the story is it doesn't start as a great bar pizza at the local watering hole. It started, and continues, at a gas station in Brick, Ocean County!
Saturn Pizza is located at the Conoco station on Route 70 in Brick, Ocean County.
And it's a HUGE hit.
As the owner likes to say, the pizza is "out of this world." For us, the go-to is the Mars pizza with sausage, pepperoni and meatballs.
Looks like I know what's for dinner tonight!
So, head to Brick, fill up the car and take home one of New Jersey's best pizzas.
New Jersey picks their favorite pizza places
Pizza is one of, if not the hottest topics in all of the Garden State. Everyone has a place they're loyal to and they always think it's better than your favorite place. Bill Spadea spent a couple of hours taking calls from listeners telling him where the definitive best pizzeria's in New Jersey are. Here's some of what they came up with.
Gallery Credit: Bill Spadea
The post above reflects the thoughts and observations of New Jersey 101.5 talk show host Bill Spadea. Any opinions expressed are Bill's own. Bill Spadea is on the air weekdays from 6 to 10 a.m., talkin' Jersey, taking your calls at 1-800-283-1015.
More From WPG Talk Radio 95.5 FM