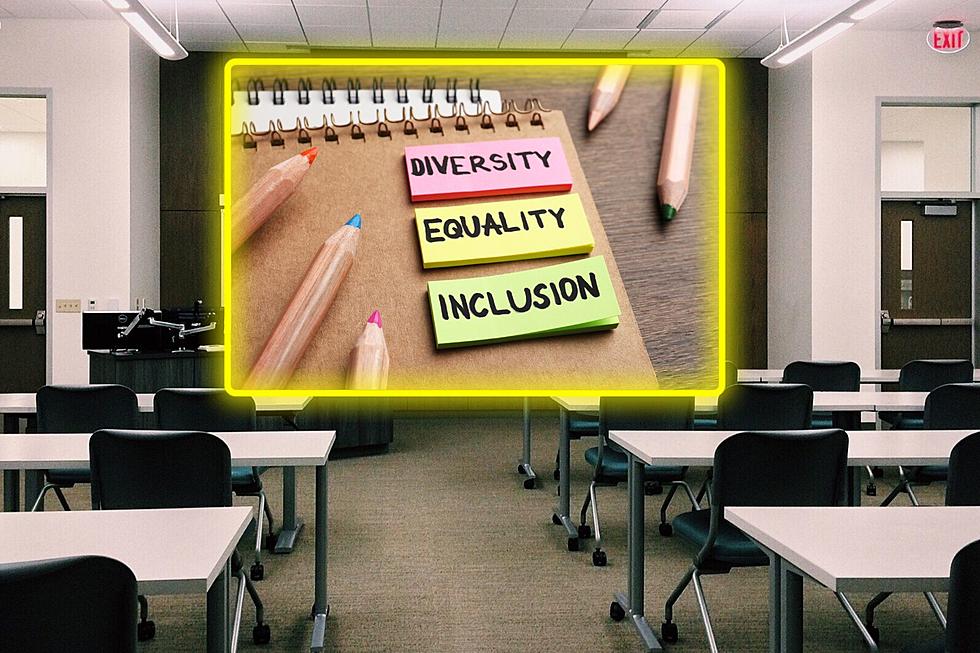 NJ Men Suing Schools For Discriminating Against White Students Can't Stay Anonymous
(Canva, Townsquare Media)
A federal judge has denied a request that a father and son objecting to an anti-racism curriculum be allowed to remain nearly anonymous, known only by their initials, in their lawsuit against the Mountain Lakes school district.
Since the lawsuit was filed last summer by B.L. and J.L., the younger plaintiff has become a legal adult and moved on from the district.
The suit claims that the district racially discriminated against white students, including J.L., starting in June 2020, violating their constitutional rights by being taught about "white people's roles in perpetuating racism."
U.S. Magistrate Judge Jessica Allen denied the motion on Feb. 8 and ordered that the men refile the suit with their full names by Feb. 24.
Suit against Mountain Lakes says white privilege 'illegal' to teach in public school
Mountain Lakes High School was made up of just over 600 students in the 2021-2022 school year — 463 of them white, 74 Asian, 51 Hispanic/Latino and 10 Black students.
In addition to the borough, it also receives teen students from nearby Boonton Township.
The lawsuit said that "in the wake of the George Floyd murder in Minnesota," school administrators broached such topics as institutionalized racism — which the plaintiffs said followed a political and racial narrative that was hostile to those who disagreed with it.
B.L. said that the concept of "white privilege," whether or not it was one of merit, was illegally being promoted to his son, J.L. and other students, according to the suit.
In denying the request for anonymity, the court said "it is quite plausible that parents of students in the MLSD would like to know—and perhaps would be entitled to know—the name and identity of the proposed class representative purporting to challenge the curriculum on behalf of their children."
There is generally a "high level of interest in knowing litigants' identities," the judge also said in denying the motion, adding "The publicness of proceedings is an essential quality of judicial proceedings."
Mountain Lakes grapples with 'White Fragility,' 'Indoctrination' claims
Months before the suit was filed, the Laker Republican Club put a call out on Facebook for personal stories of Mountain Lakes educators discussing a list of terms — including white privilege and white fragility, saying "Hit us with a DM. We'll take it from there."
School district administrators declined to comment on the latest court development, citing the active litigation.
Weird things NJ taxes - and some they don't
In general, New Jersey assesses a 6.625% Sales Tax on sales of most tangible personal property, specified digital products, and certain services unless specifically exempt under New Jersey law.
However, the way the sales tax is applied in New Jersey sometimes just doesn't make sense.
New Jersey puts out an itemized list for retailers that spells out what is, and what is not, taxed.
Perhaps because this is New Jersey, there are some bizarre and seemingly contradictory listings.
From coast to coast: The 20 best regional fast-food chains to try
From burgers to subs and even creamy milkshakes, these tasty fast-food chains, compiled by
Stacker
, are a must-try on your next road trip.
More From WPG Talk Radio 95.5 FM