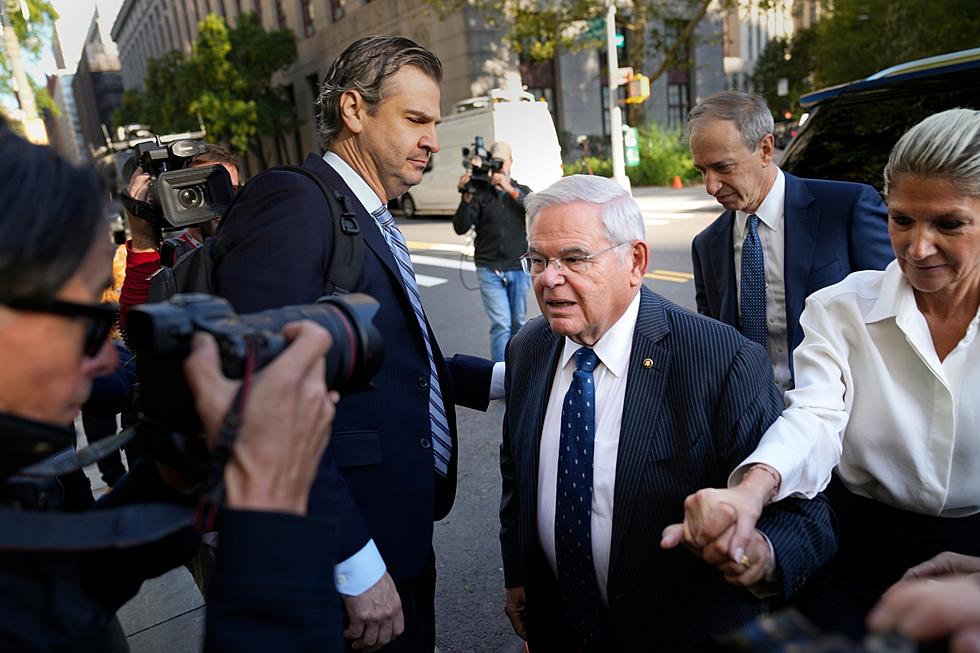 NJ Top News For 10/20: Voters Want Menendez Out
(AP Photo/Seth Wenig)
Here are the top New Jersey news stories for Friday:
In light of the newest round of criminal charges against New Jersey U.S. Sen. Bob Menendez, most Garden State residents believe he should resign rather than serve out his term through 2024, according to the latest poll out of Fairleigh Dickinson University.
Seventy percent of New Jersey adults in the FDU poll said that Menendez should get out of office in advance of a potential re-election bid next year. Sixteen percent said he should stay put as he challenges allegations that he accepted bribes and acted as a foreign agent.
NORTH BERGEN — Police are looking for the driver of an SUV that went through a stop sign striking an 11-year-old boy inside a crosswalk Tuesday morning.
North Bergen police posted video of the boy stepping into the crosswalk at Hudson Avenue at 76th Street around 8:15 a.m. while looking down at his phone.
He was halfway across when the driver of a gray Ford Explorer, model year sometime between 2020 and 2024, didn't stop and hit the boy knocking him to the ground.
TRENTON — Five towns accused of discriminating against LGBT couples applying for marriage licenses have agreed to update their websites with more inclusive language so people of all genders can tie the knot.
The state Division of Civil Rights notified the towns last year that their websites violated the New Jersey Law Against Discrimination, Attorney General Matthew Platkin said.
MIDDETOWN — A whale was found dead Wednesday at the state marina in Leonardo, the 17th to strand this year along the state's coast.
The Marine Mammal Stranding Center said the carcass of a 20-foot Minke whale was wedged upside down between a breakwater and the bulkhead at the marina along Sandy Hook Bay.
HILLSBOROUGH — Two properties that have been eyed as locations for warehouses will likely be bought out by the township and be preserved as open space.
Hillsborough officials say they're finalizing negotiations to acquire the areas and add them to the township's open space inventory.
Competitive NJ school board races fall 2023
In time for November elections, 1,804 board of education candidates have been registered around New Jersey, for a total of 1,487 open seats.
These are not evenly spread — some boards have zero candidates for an available spot, while others have more than three candidates vying for each seat. The following competitive races are based on data from the New Jersey School Board Association.
Gallery Credit: Erin Vogt
Farmer's Almanac says snow, rain expected to kick off 2024 in NJ
The latest Farmers' Almanac forecast for New Year's Day 2024 is in, and it doesn't look good for New Jersey.
Gallery Credit: Mike Brant
More From WPG Talk Radio 95.5 FM