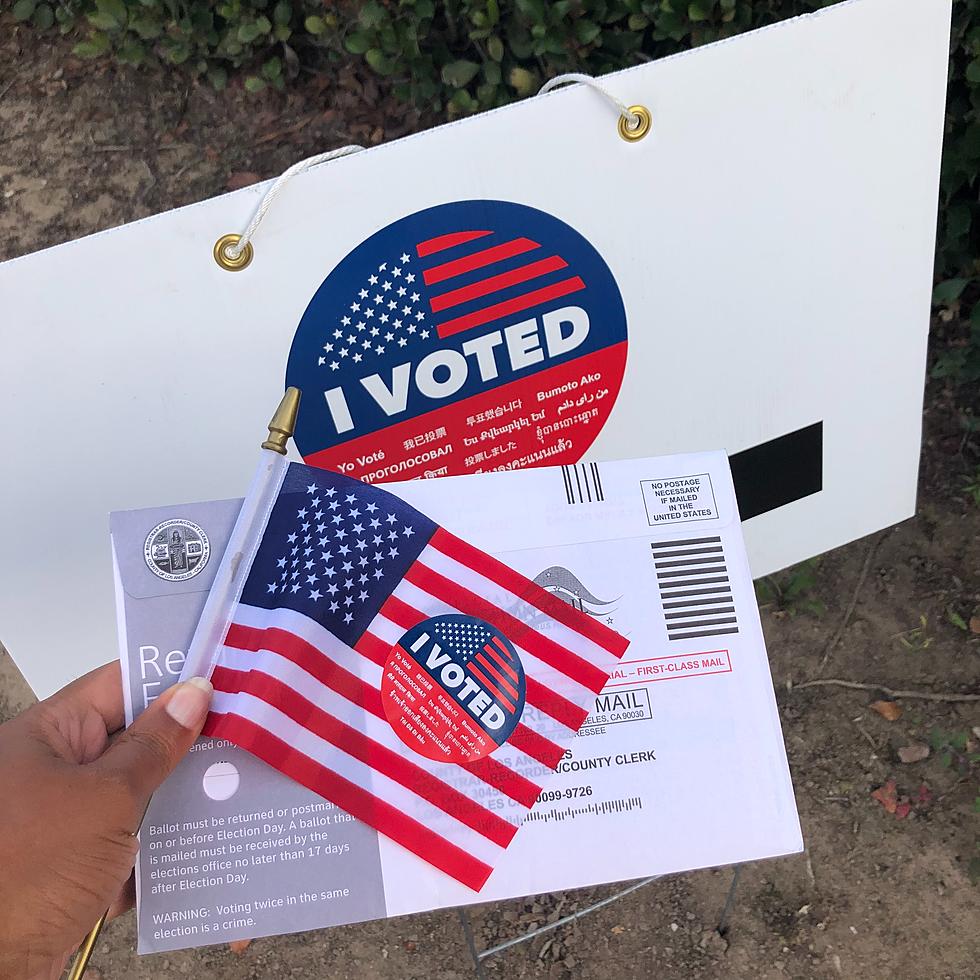 NJ Top News For 11/8: Republicans Trounced on Election Day
Janine Robinson via Unsplash
Here are the top New Jersey news stories for Wednesday:
New Jersey Democrats have kept control of their legislative majorities, holding the line against Republican challenges as well as flipping seats in pivotal Senate races and Assembly contests.
The results on Tuesday buoyed the party's prospects after a bleak showing in the last election.
Democrat John Burzichelli defeated Republican Ed Durr, who stunned Senate President Steve Sweeney two years ago by beating him in a race that few expected would be competitive that year.
Democratic incumbents Vin Gopal and Andrew Zwicker also won contests in the Senate. Democrat Paul Moriarty won an open Senate seat after a fellow Democrat's retirement, and the party also picked up three seats in the Assembly.
You may be able to find a spot on your commute that's selling unleaded gasoline for less than $3 per gallon.
Motorists in New Jersey are paying an average of a little more than $3.30 per gallon for gasoline today, according to industry observers.
According to AAA, gas prices are down in the Garden State by more than 20 cents compared to a month ago, and down by about 60 cents compared to the same date in 2022.
NEPTUNE TOWNSHIP – The Monmouth County SPCA made a humanitarian rescue from a home with 20 cats and two young children living in filth.
Volunteers and staff wearing PPE spent several hours on Wednesday removing the frightened cats from a bug-infested apartment in Neptune Township after the agency was anonymously tipped off, according to SPCA Executive Director Ross Licitra.
This past spring, New Jersey ranked No. 1 among the states for the percentage of hospitals that received an "A" grade in a hospital safety report from Leapfrog.
Today, we're No. 13.
Leapfrog, a healthcare advocacy group, is out with its latest list of hospital safety grades, for fall 2023.
Twenty-four facilities in the state received an "A" grade, compared to 36 in the spring. There were no "D" or "F" grades handed out in the Garden State.
HOWELL – A school bus driver fell asleep and crashed into the side of a house with two children and their mother inside Tuesday morning.
It was the second school bus crash in New Jersey in the past day.
Police Lt. Christian Antunez told New Jersey 101.5 the 22-year-old male driver dozed off while driving on Asbury Road around 7:15 a.m. He was driving to Marlboro after completing an earlier route in Howell.
These NJ school districts have full day pre-K
More New Jersey school districts than ever have begun to offer preschool programs. The following communities have free, full-day pre-K, thanks in part to state funding.
Gallery Credit: Erin Vogt
Scary, giant, invasive spider's arrival now imminent for NJ
What to know, and what to do when it finally arrives in New Jersey
Gallery Credit: Mike Brant
More From WPG Talk Radio 95.5 FM