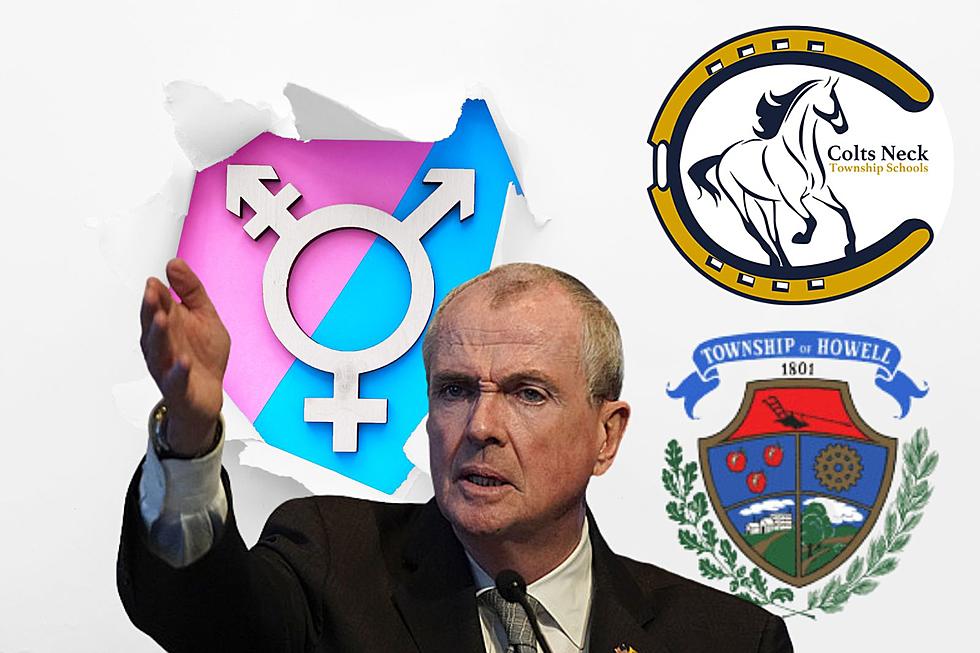 NJ's Top News For 11/16: More Schools Repeal Trans Policy
AP/Townsquare Media illustration
Here are the top New Jersey news stories for Thursday:
Freehold Township schools are the latest to rescind Gov. Phil Murphy's transgender policy for students.
Saying the district needs to get back to the business of educating students, Freehold Township Board of Education President Michelle Lambert says she wants "to remove the divisiveness" that has surrounded this issue for months.
NEPTUNE TOWNSHIP – Monmouth County Prosecutor Raymond Santiago is looking to the public for help in solving a fatal shooting that happened just over a year ago.
Devin Agolio-Stout, 26, of Neptune Township was shot multiple times late in the evening of October 6. 2022 while he sat in the driver's seat parked on Heck Avenue. Agolio-Stout was taken to a hospital, where he later died.
ATLANTIC CITY – A fire on the boardwalk damaged a hotel marquee and caused brief evacuations Wednesday afternoon.
City spokesman Andrew Kramer said the fire started outside the Resorts Casino Hotel around 3:50 p.m. It spread to an exterior wall and a marquee above the hotel's entrance. Thick black smoke could be seen above the boardwalk during the height of the fire.
Right on the heels of one fruit-based recall, New Jersey is dealing with yet another alert. And the timing couldn't be any worse with the holidays right around the corner.
According to the Food and Drug Administration, "USA Hookah, LLC dba Eltahan of Paterson, New Jersey is recalling 400 gm packages of Eltahan Golden Raisins, because it may contain undeclared sulfites."
Sulfites are chemicals that are used to preserve select foods and medications. They help extend the shelf life of certain products and reduce the risk of bacteria and spoilage.
Here's how NJ prices have changed: Now, 10, 20 years ago
From food items to popular clothing to entertainment outings — here's a roundup of what things cost in 2023, as compared to estimates from 2013 and 2003.
Gallery Credit: Erin Vogt
Thanksgiving snow? When it happened, & the odds in NJ for 2023
A look at the chances of snowfall, as well as other extremes that have occurred on Thanksgiving day in New Jersey (statistics based from the New Brunswick weather station).
Gallery Credit: Mike Brant
More From WPG Talk Radio 95.5 FM