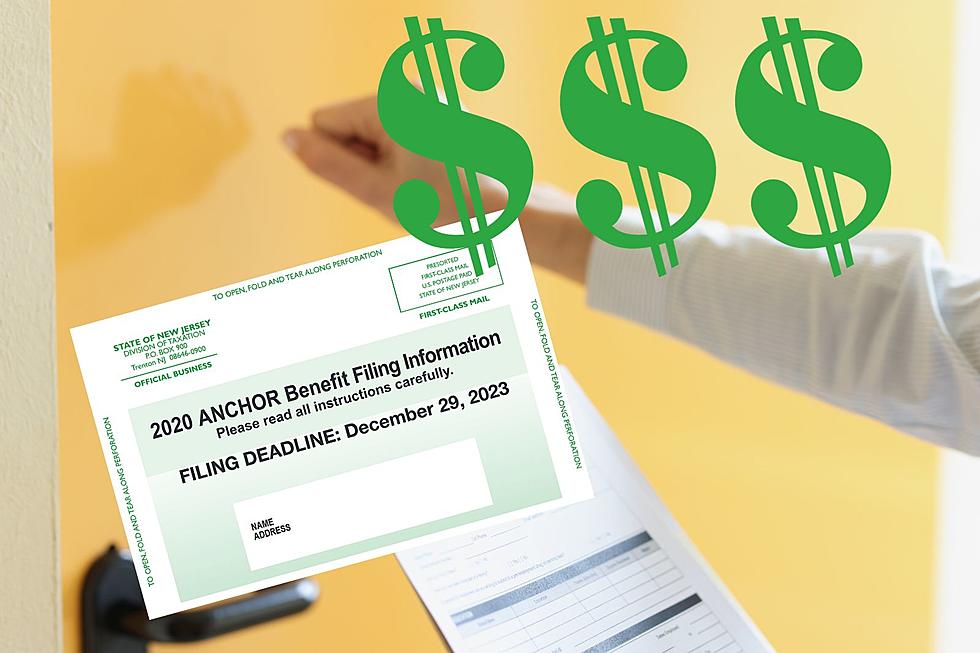 NJ's Top News For 10/12: Rebates Rolling Out
NJ Department of Treasury/Townsquare Media illustration
Here are the top New Jersey news stories for Thursday:
⬛ Check your bank account — NJ begins sending ANCHOR rebates
New Jersey has begun paying out the latest round of ANCHOR property tax rebates.
State officials announcing the first 700,000 eligible residents should start seeing the money in their bank accounts today.
New Jersey residents remain missing following terrorist attacks by Hamas in Israel.
"New Jersey stands with the people of Israel in the wake of Hamas' unspeakable acts of brutality against innocent civilians. We are united across party lines in the fight against terrorism and are praying for the victims, their families, and the people of the region," Murphy said in a joint statement with state Sen. President Nicholas P. Scutari, Assembly Speaker Craig J. Coughlin, Senate Minority Leader Anthony M. Bucco, and Assembly Minority Leader John DiMaio.
TRENTON — With more than 50 spots across New Jersey now offering you legal access to the state's recreational marijuana market, a public education campaign is launching statewide, to ensure that cannabis consumers — both veterans and newbies — are using it safely, for themselves and those around them.
Digital ads, social media, billboards, and posters are being used to deliver the safety messages.
GALLOWAY — A woman was indicted by a grand jury on Tuesday with 22 counts of animal cruelty after 21 cats and a dog were found living in filth inside her home.
Atlantic County Prosecutor William Reynolds said neighbors in Juky called Galloway police about unhealthy conditions at Lourdes Martinez's home on Federal Court.
When police arrived they found a sickening scene with the animals living in the 48-year-old woman's home which was filled with cat urine, feces, garbage, and mold.
A player in California has won the $1.73 billion Powerball jackpot, ending a long stretch without a winner of the top prize.
There had been 35 consecutive drawings without a big winner.
The jackpot is the second-largest in the world.
More From WPG Talk Radio 95.5 FM