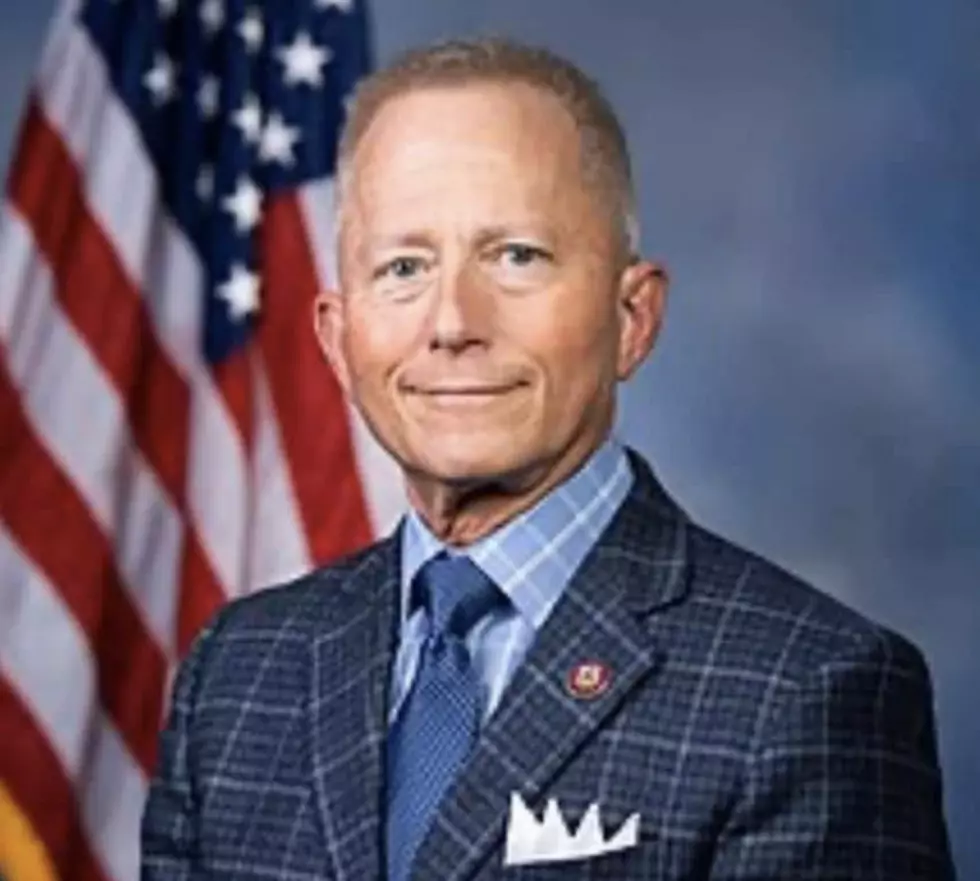 Ocean City Sentinel About to Lose "Newspaper of Record" Standing
United States Congressman Jeff Van Drew Official Photo
BREAKING NEWS HARRY HURLEY EXCLUSIVE
"Hurley in the Morning" has learned and confirmed (from official Ocean City government sources) that this Thursday, April 8, 2021, The City of Ocean City will name a new "Newspaper of Record."
Currently, the Ocean City Sentinel is the official City of Ocean City "Newspaper of Record."
I have been exclusively advised that Ocean City's new "Newspaper of Record" will be The Press of Atlantic City.
Many have heard of the term, "Newspaper of Record." Here's what it means:
"A major newspaper with a large circulation, whose editorial and newsgathering functions are considered authoritative. It also refers to a newspaper that has been authorized to publish public or legal notices, the serving as a newspaper a public record."
So, not only will this imminent change cost the Ocean City Sentinel newspaper prestige ... it will likely cost them significant revenue.
There remains little doubt that this change is the direct result of a guest column that ran on March 10, 2021 in the Ocean City Sentinel newspaper, that included what is widely believed to be "threats" made against Congressman Jeff Van Drew and his Family.
Van Drew has previously confirmed that he is keeping all of his options open in terms of action(s) he may take as a result of this.
We earlier reported on-air and here about United States Congressman Van Drew forcefully responding to what he strongly believed was a threat posed to himself and his Family that was printed in a guest column in the Ocean City Sentinel newspaper.
Here's what Van Drew said about it at the time:
"United States Congressman Jeff Van Drew released the audio of a death threat Ocean City columnist John McCall, a longtime member of the New Jersey Press Association, recently left on his home phone while he in Washington and blasted the Ocean City Sentinel for publishing columns, before and after, in which McCall insinuates Van Drew should be executed for treason, vividly describes invading and destroying his home, and graphically ponders what it would be like to sexually assault his wife over the hood of her car.
"For far too long calls for violence have gone unchallenged, but today, right here in Cape May County we are drawing a line in the sand. You can come after me with loud words and threats, but if anyone, let alone a member of the Press, thinks they can threaten my wife and my family they've got another thing coming," said Van Drew. "When I was asked to run for office a long time ago, I did it to make sure my neighbors always had someone looking out for them, whether I was representing them at town hall, in Trenton or now Washington. I am calling on the New Jersey Press Association and the Ocean City Sentinel to forcefully denounce and condemn the threats McCall made against me and my family, to immediately retract his hate-filled editorials, and issue a public apology to my family - until then any and all legal options remain on the table."
Read More: Congressman Jeff Van Drew Forcefully Responds to Death Threats | https://wpgtalkradio.com/congressman-jeff-van-drew-forcefully-responds-to-death-threats/?utm_source=tsmclip&utm_medium=referral