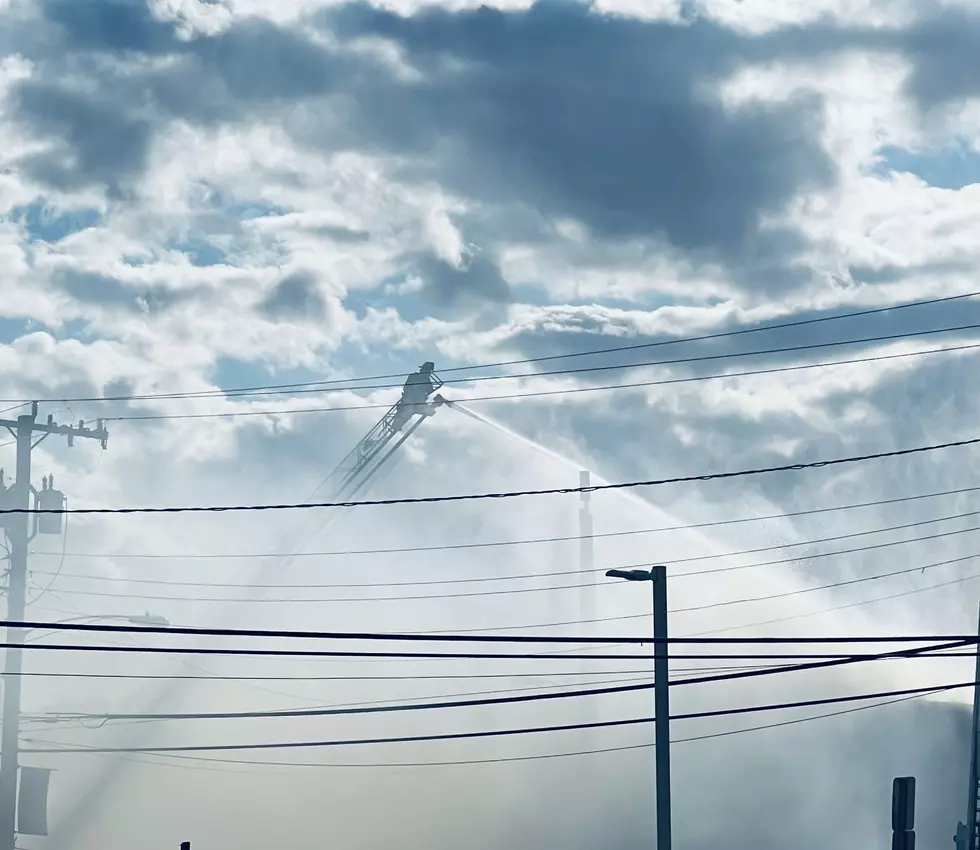 Opinion: Ventnor, NJ Fire Demonstrates Greatness Of Firefighters
John Devlin photo.
Yesterday, there was a major, three-alarm fire in the 5200 Block of Ventnor Avenue in Ventnor City, New Jersey.
As someone who was displaced earlier in life when our family home burned down … my heart goes out to so many families and at least two businesses that have been directly impacted in this tragedy.
What yesterday also proved is the greatness of our community of professional firefighters.
They faced wind elements and the mounting challenges of a three-alarm battle.
Phenomenal collegiality was also demonstrated, as The Ventnor City Fire Department received mutual aid from neighboring Longport, Margate, Atlantic City and Pleasantville.
To illustrate how well trained and courageous a professional firefighter is … look at this Ventnor City professional firefighter (photo below) high in the sky, positioned at about a 45 degree angle fighting yesterday's Ventnor fire.
To me, this firefighter looks like a Super Hero.
An expression that may sound corny, but it shouldn't … everyone else runs away from a fire … yet, a firefighter runs towards it.
There were also a series of sad storylines to yesterday's major fire.
At least three families were displaced, who lived in second floor apartments.
And, Sack O' Subs, which had been briefly forced to close … only to reopen and a very short while later having this happen.
A second store, directly next to Sack O' Subs was also damaged yesterday.
The extent of the overall damage is still to be determined.
To all of our professional firefighters, please accept my thanks and appreciation for everything that you do to protect the public safety.
Photos of Some of South Jersey Firefighters Most Memorable Fires
Photos of South Jersey firefighters fighting fires and coming to the rescue when called.
Grab Dinner on the Island! Check Out These 25 Fantastic Margate/Ventnor, NJ Restaurants
More From WPG Talk Radio 95.5 FM