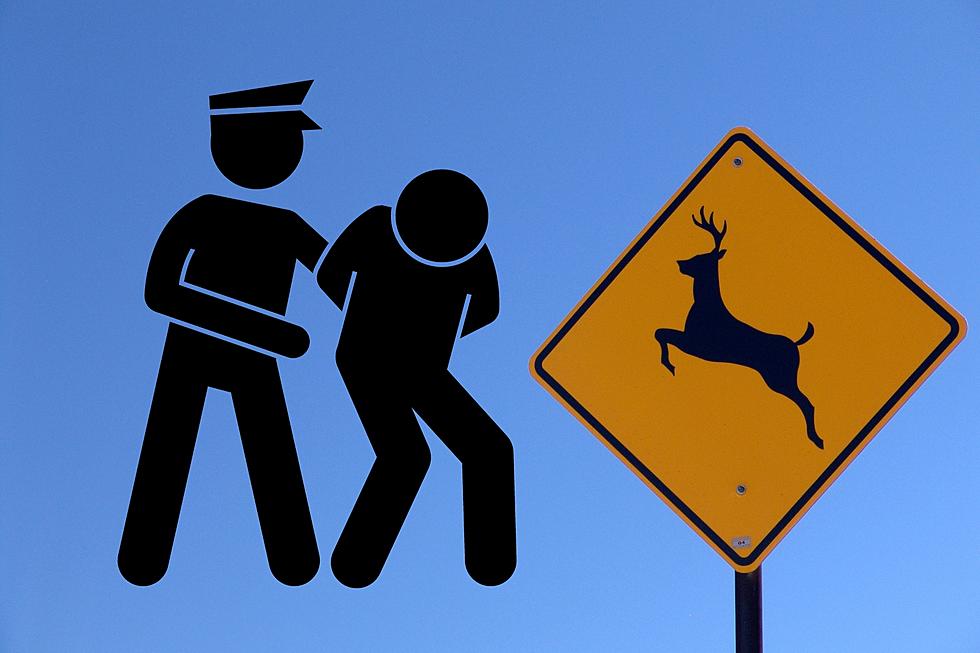 Police Say Deer Led to DWI Arrest in Vineland, NJ
NJ deer arrest - Photo: TSM Illustration
Authorities in Cumberland County say a deer led to a man being charged with DWI late last week.
According to the Vineland Police Department, 39-year-old Osvaldo Mercado, Jr., was driving near the intersection of E. Garden Road and Northeast Boulevard just after 2 AM last Friday, September 29th, when he hit a utility pole.
Police say Mercado hit the pole after a deer ran out in front of his vehicle and he swerved to avoid it.
He was charged with driving while intoxicated and reckless driving.
Rutting season begins
Officials remind drivers across the Garden State that we are heading into deer rutting season.
Deer are more likely to suddenly run onto roadways during this time of year – known as the fall rut – as bucks pursue does, risking the possibility of colliding with a vehicle. Increased deer activity is more likely to occur in the early morning and around sunset, when visibility may be difficult.
New Jersey Division of Fish and Wildlife Director Dave Golden said in a statement,
Deer are involved in thousands of collisions with motor vehicles in New Jersey each year, with the highest number occurring during the fall mating season. We urge all drivers to be especially alert to the possibility of deer suddenly darting onto roadways and to be aware of things they can do to reduce the risk of a collision and possible serious injury to themselves or their passengers.
Peak mating season for deer in the Garden State runs from late October through November and into mid-December in all areas of the state.
The public is reminded that charges are accusations and all persons are considered innocent until proven guilty in a court of law.
The 25 Most Dangerous Roads in New Jersey
Gallery Credit: Matt Ryan
The 25 Most Dangerous Cities in New Jersey
Gallery Credit: Matt Ryan
More From WPG Talk Radio 95.5 FM