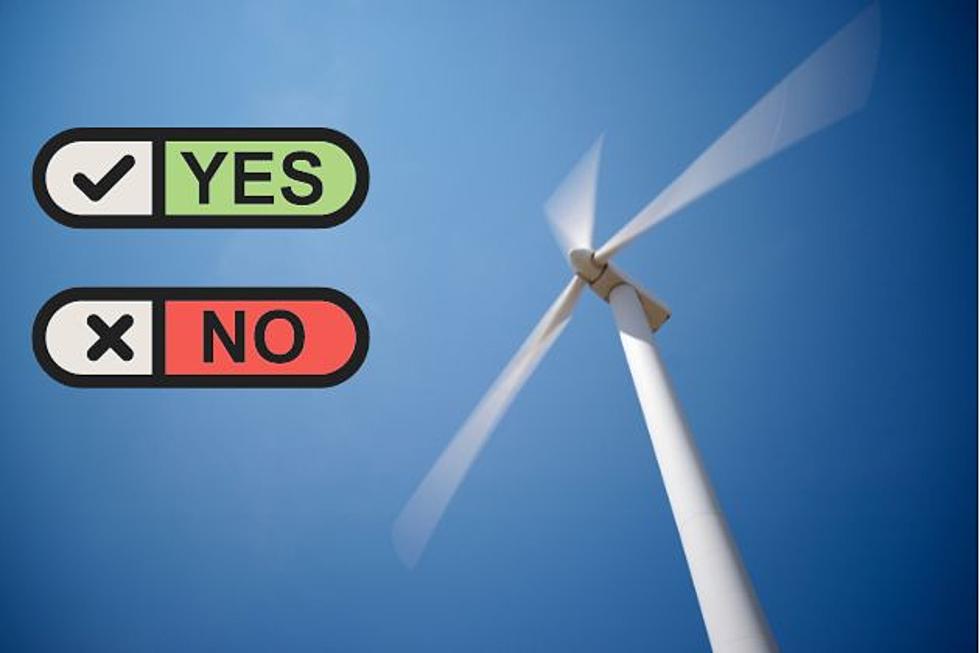 Public Opinion in NJ Turning Fast on Clean Energy Question
Canva
Most New Jersey residents agree that climate change is a real concern, but fewer people today believe that offshore wind farms are a good idea for the Garden State.
The latest poll out of Stockton University recorded a 30-point drop in support for New Jersey's plans to build wind turbines at sea to generate electricity, compared to four years ago.
Fifty percent of New Jersey adults are in favor of offshore wind for the state, compared to 80% in 2019, the poll finds. Thirty-three percent of adults in the latest poll say they oppose offshore wind farms, compared to 15% in 2019.
"When the concept of wind farms moved from abstract policy considerations to preparing for actual construction, many residents, said, 'Not in my backyard, or at least not off my beach," said John Froonjian, director of the William J. Hughes Center for Public Policy at Stockton.
Poll respondents who live in coastal municipalities were more likely to show opposition to offshore turbines. Only 33% of coastal area respondents said they favor such construction. Support was at 77% four years ago.
Overall, the main reasons for opposition to offshore wind were obstructed ocean views and potential harm to sea life. Since the beginning of 2023, environmentalists in New Jersey have been calling on officials to either halt work on wind turbines, or at least conduct a thorough investigation into the initiative's impacts, because of a series of whale and dolphin beachings in the area.
Stockton's poll recorded a strong divide along partisan lines. Seventy-three percent of Democrats are on board with offshore wind turbines, as opposed to 22% of Republicans.
In the poll of nearly 600 Garden State adults, 72% expressed concern about climate change, and a little more than half said it is very important for the state to combat it.
"People are still concerned about this issue, but they're just less supportive of wind farms as a potential solution to climate change in the area," said Alyssa Maurice, research associate at the Hughes Center.
A small majority said renewable energy sources such as wind will improve the climate. Twenty-eight percent said alternative sources would have no effect.
In August, a poll released by Monmouth University cited dwindling support for offshore wind among New Jersey residents. Support was at 54% and opposition was at 40%, compared to 76% support and 15% opposition in 2019.
New Jersey's first wind farm likely won't arrive until 2026. Orsted, the developer, announced in August that the Ocean Wind I project off New Jersey's southern coast will be delayed due to supply chain issues and concerns about finances.
Windfarm projects proposed for NJ coast — and what they might look like
These are the wind energy projects approved for and planned for the ocean off the coasts of New Jersey and New York. While the projects have the support of officials who say they will stimulate the local economy and create renewable energy to power millions of homes, many coastal residents have raised concerns about how the projects will impact tourism and the environment.
The gallery includes competing photosimulations — those on file with the federal
Bureau of Ocean Energy Management
and those recently commissioned by a group opposed to the wind farm development.
Gallery Credit: New Jersey 101.5
LOOK: Was 2023 The Hottest Summer On Record?
Temperatures soared in 2023 as brutal heat set new records across the United States this summer.
Gallery Credit: Meg Dowdy
More From WPG Talk Radio 95.5 FM