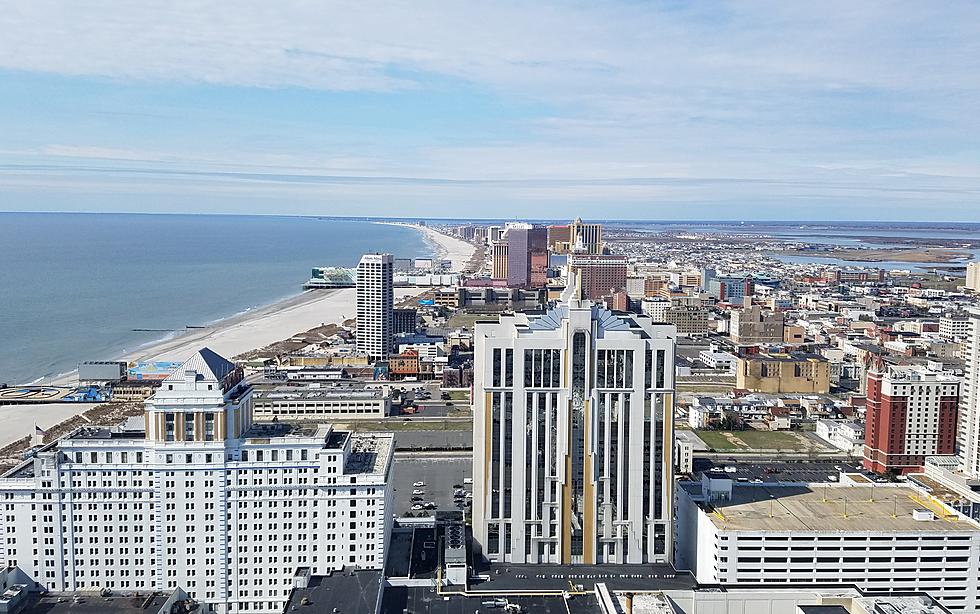 Reflections About Summer, 2022 For The Atlantic City, NJ Region
Atlantic City Skyline - Photo: Townsquare Media South Jersey
Here are my reflections about the summer season, 2022 that quickly is about to be in the rearview mirror.
It's hard to believe that it's almost September. Yes, you can't miss all of the back-to-school specials and other reminders, they're everywhere.
We've all been told that each year of our lives goes faster than the one before it. I have no doubt that this is true.
Despite record-high inflation, a broken supply chain, exorbitant food costs, high energy costs; along with a very divided country and a COVID-19 pandemic that lasted more than two years before that ... nothing can change the fact that this is true. Times flies, whether you're having fun, or, not.
Memorial Day weekend seems like it was just a short time ago and July 4th weekend seems like it flew by in the the blink of an eye.
And, now Labor Day Weekend is lurking right around the corner.
In many respects, it's been a great summer. The recent 19th Annual MEET AC Atlantic City Airshow was a triumphant success and demonstrated how Atlantic City area can deliver big when everyone works together.
It's a great lesson that should be replicated whenever and where ever possible.
Our leading industries in Atlantic County (casinos) and Cape May County (tourism) have had a mostly good summer season. But, not great!

And, that's very important, because many businesses must make their profit margin during mid-May through mid-September in order to survive the fast-approaching shoulder and winter months.
I do not want to be the bearer of bad news, however, most experts that I've interviewed appear to agree that it may be a rough off season for New Jersey's Metro market.
For example, you can expect to see casino layoffs. They have to be able to pay for the substantial salary increases that they recently negotiated and make it through the off season, while managing the anticipated economic downturn that appears inevitable.
Beyond that, The Federal Reserve Board and other financial experts believe that high inflation, high interest rates and other economic stress factors will continue for an extended period of time … throughout 2023.
Also, America is officially in recession with the past two consecutive quarters featuring a negative gross domestic product (GDP).
On the other hand, the Atlantic City region has a lot going for it. For example, a very competent convention and visitors entity.
MEET AC does a great job in booking meetings and conventions. They also took the lead as the premier sponsor of the Atlantic City Airshow, which just saw a record setting 550,000 spectators enjoy the recent past, Wednesday, August 24, 2022 19th annual edition.
The City of Atlantic City local executive branch must rededicate itself and start delivering on important basic functions, such as reducing the amount of violent crime and improve the overall cleanliness of the city.
The perception of Atlantic City throughout the nation must be that the city is both safe and clean.
Great New Jersey Stores That We Once Loved That Are Now Closed
Atlantic City Area Readers Submit Cell Photos Of Favorite Meals
More From WPG Talk Radio 95.5 FM