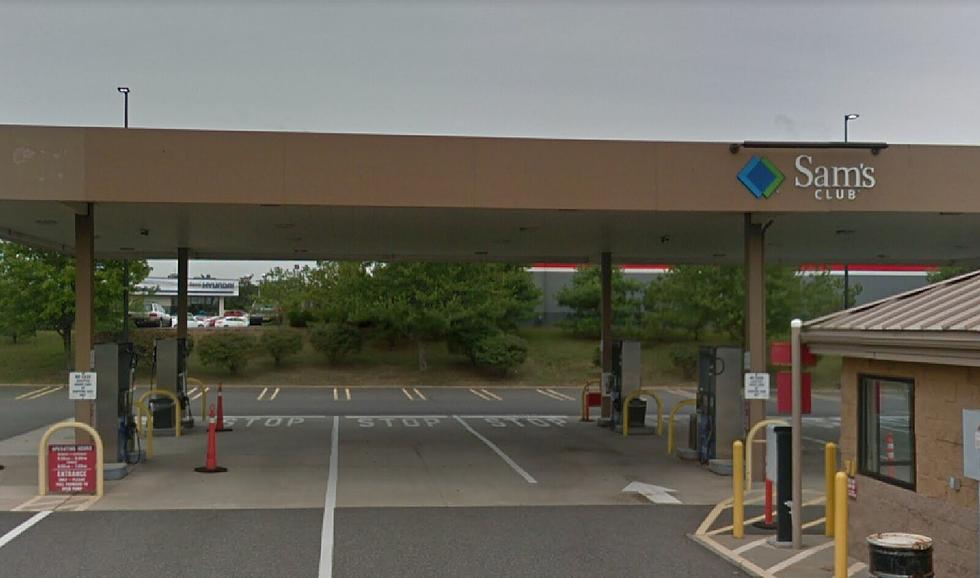 Revealed: Big Secret About Buying Gas at Sam's Club in Pleasantville, NJ
Google Maps
If you've been anywhere near Sam's Club in Pleasantville the last several days you may have noticed the long lines at the gas pumps out front of the store on the Black Horse Pike.
Wait? You didn't know they sold gas at Sam's Club?
Yep! They've been doing so for several years.
Guess what? The cheapest gas prices in the area right now are at Sam's Club gas station! No foolin'!
As of 9:30 AM Sunday, we checked local gas prices at GasBuddy.com for the 08234 (Egg Harbor Township NJ) area code. Sam's Club is currently selling their gas for $3.22 a gallon. That's 9 cents per gallon than the next lowest price in EHT!
Now, many people assume you need a Sam's Club membership to purchase gas at Sam's Club. After all, you need to be a club member to shop at Sam's correct?
Well, that's true, primarily, except for one state.
Want to guess what state that is?
Yep, New Jersey!
So, here's the big secret: New Jersey does not allow discounting of fuel for memberships like Sam's Club.
Who knew?
Heck, the State of New Jersey does something to help its citizens!
There you go. You are free to fill up! Cheap gas for all!
SOURCES: Sam's Club, GasBuddy
KEEP READING: Get answers to 51 of the most frequently asked weather questions...
2021 Gift Guide For Film and TV Fans
The movie or television lover in your life will love these fun, cool, silly gifts.
2022 Grammy Nominations: Snubs and Surprises
More From WPG Talk Radio 95.5 FM