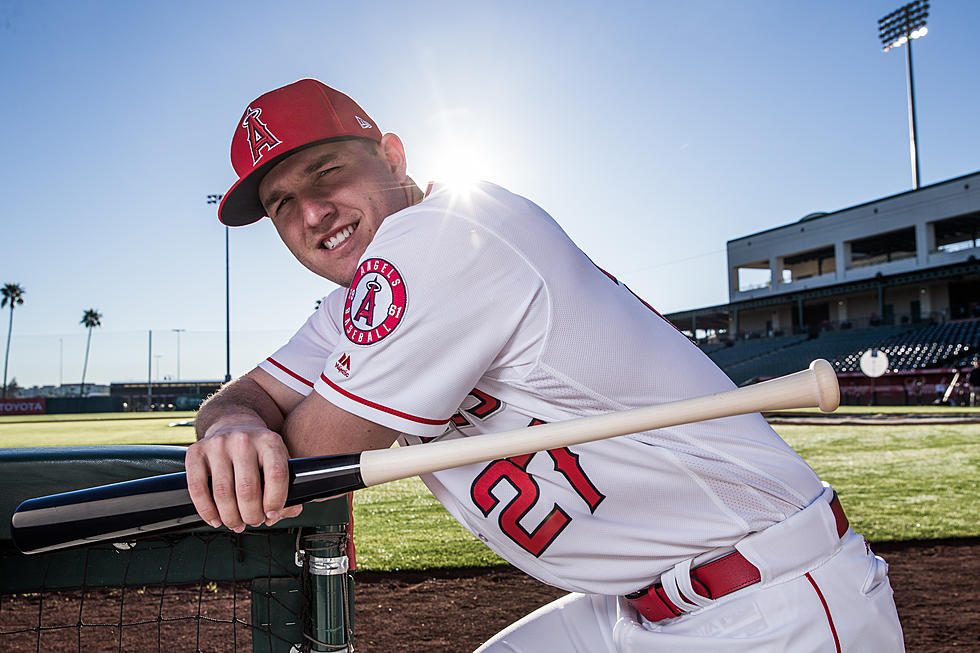 Say It Ain't So, Millville Meteor Mike Trout Has Rare Back Disorder
Getty Images
I strongly believe that Mike Trout is this era's Mickey Mantle.
Mantle was known as "The Commerce Comet," while Trout is known as "The Millville Meteor."
The similarities don't end there. Both hit for power. Both hit for average. Both run fast. Both are outfielders with great defensive skills.
Mantle played for 17 seasons in a career that was cut short by nagging injuries. Trout is currently in his 12th MLB season and has dealt with injuries during the past two years.
Mantle and Trout have each won 3 American League Most Valuable Player awards.
Note:  I'm purposely not applying past tense language with Trout. I believe that his playing career is not over.
If you missed it, here is the case that I made about the Trout - Mantle comparison.
Read More: Millville, New Jersey's Mike Trout Is This Era's Mickey Mantle
Trout's statistics over his first year make him a lock for Cooperstown and the Major League Baseball Hall of Fame.
Now, we have learned that Trout, at age 30 has been diagnosed with Costovertebral Dysfunction. Sounds terrible doesn't it? It's a very rare disorder.
The diagnosis is bad news, however, Trout insists that he will return to the baseball diamond, saying that my "career is not over," ESPN reported.
Trout is a 10-time Major League Baseball All-Star. In our previous article (link above) about Trout, we outline his incredible statistics, including 3 MVP Awards and a bunch of runner-up finishes.
Earlier this month, Trout left a game versus The Houston Astros. It seemed like nothing at the time. Simply minor back spasms.
It appeared at the time that Trout would miss a few games and bounce right back. That has not been the case.
Trout was enjoying a nice bounce-back season after posting only 36 games last year with a persistent calf injury that was slow healing.
Through 79 games this season, Trout has hit .270, with 24 home runs and 51 RBIs. It could have translated to a 50 home run, 100-plus RBI season.
Concern about Trout escalated after Los Angeles Angels team athletic trainer Mike Frostad publicly commented about Trout's rare disorder.
Trout quickly rebutted, saying:
I think what he (Frostad) meant, that I have to stay on top of the routine I do on a daily basis to keep it from coming back. I'm appreciative of all the prayer request, but my career is not over, said Trout.
Trout has received a cortisone injection and will follow-up with his Doctor according to Frostad.
There have been reports that twisting the trunk and other routine movements that a baseball player is required to do aggravates the condition that Trout is afflicted with.
It was just in 2019, when Trout signed a massive $ 426.5 million contract, making him the highest paid baseball player in history at the time.
I'm not going to bet against Trout. This is not about about money. Trout is a baseball purist, who loves tgs game.
Trout is a healthy blend of a "throwback," in a sense, yet, very current with the modern era at the same time.
SOURCES: Los Angeles Angels of Anaheim, Mike Frostad and ESPN.
Our 10 Best Golf Courses In Atlantic County, New Jersey
10 Things I am Extremely Grateful For in Atlantic County
10 Things I am Extremely Grateful For in Atlantic County
More From WPG Talk Radio 95.5 FM