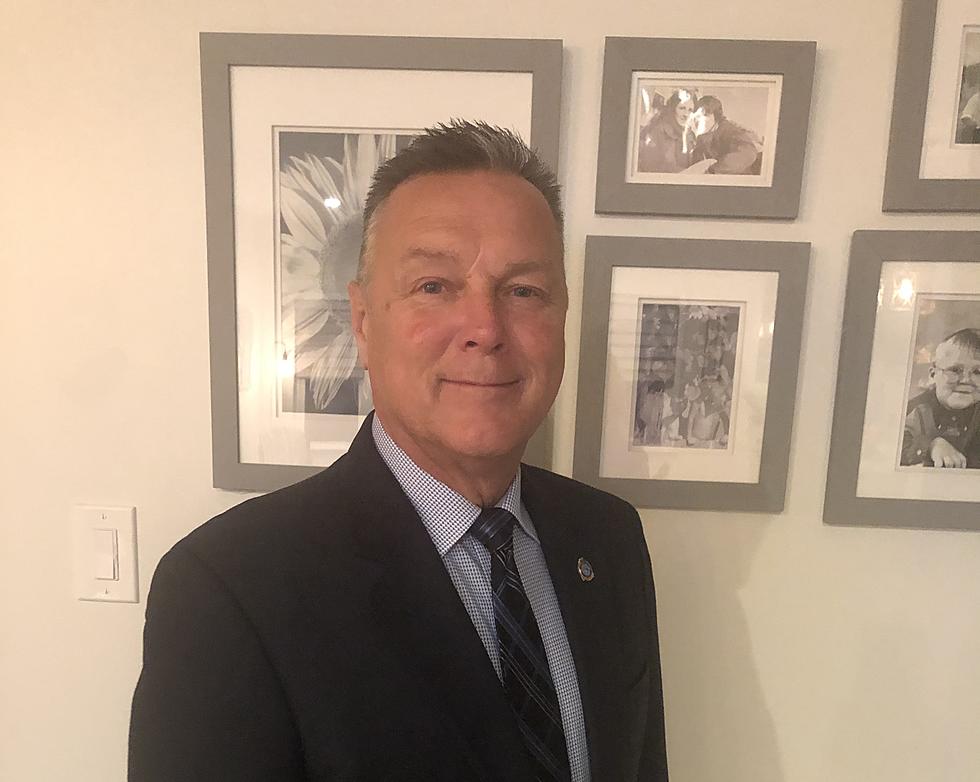 Somers Point Councilman Ken Adams Appointment Called Into Question
Ken Adams photo.
We are revisiting a story from last Thursday, January 27, 2022 regarding Ken Adams, the former Northfield City, New Jersey Chief of Police.
This is a link to our coverage of his selection and official swearing-in as a Somers Point Councilman.
Read More: Ken Adams Selected As Somers Point 1st Ward Councilman
Adams was selected with great enthusiasm by Somers Point City Council President Janice Johnston and her fellow colleagues.
Adams was initially chosen as one of three candidates by the Somers Point Republican Party to be considered to fill a City Council vacancy.
Somers Point City Council reviewed the three candidates and officially selected Adams to fill the vacancy for a 1st Ward City Council seat.
Since Adams' swearing-in, several law enforcement personnel have been looking into Adams' eligibility to hold public employment or elective public office as a result of his conviction (2004) nearly two decades ago.
At the time, Adams faced 14 charges at an Atlantic County, New Jersey jury trial. He was found not guilty of 9 counts and guilty on 5 counts.
Then and still now, Adams has maintained his complete and total innocence regarding the allegations that stem from an indictment that resulted in the following charges:
Stealing federal money.
Accepting college-incentive money without attending college.
Using police personnel to staff the office of a lawyer, who was a friend of Adams.
Over the past several days, the paperwork has been located and reviewed and we have been advised that in Adams' final disposition, it included a "barred from holding public employment or elective public office forever" determination.
We have spoken with Adams who politely advised that he was not aware of being subject to any exclusion from holding public employment or elective public office.
The current issue raised appears to most likely end with Adams having to resign from his Somers Point City Council position, or, the Somers Point City Council being forced to remove Adams in light of this determination.
We have just spoken with Somers Point Councilman Sean McGuigan, who said "When I made the evaluation about Ken, it was based on his ability. I saw him as an asset. Not knowing the complete details, I felt that Ken had paid his debt to society and Is a productive and hard-working individual," said McGuigan.
EDITIORIAL COMMENT FROM HARRY HURLEY:
Adams is an elegant gentleman, who is incapable of allowing this to get ugly. It's simply not in his good character.
We have also confirmed that Adams does not face any criminal/legal jeopardy for having accepted this appointment to elective public office.
I remain a big believer in second chances and stand behind all of the public and private comments that I have made over more than two decades about Ken Adams.
Adams is a good and decent man. If permitted by law to serve, I have no doubt that he will do a great job.
Adams has maintained his innocence throughout and has never wavered in his position in this regard.
Inside and Out: 9 Photos of the Brand New Target in Somers Point NJ
The highly-anticipated Target on Route 9 in Somers Point is officially open to shoppers. Check out some photos from outside and inside to see what the store has to offer.
Remembering the Point 4 Movie Theatre in Somers Point, NJ
Ready to head back in time to when you could see a new movie in Somers Point for six bucks? Let's take a look from 2002 at the long-demolished Point 4 Theatre on MacArthur Blvd.
More From WPG Talk Radio 95.5 FM