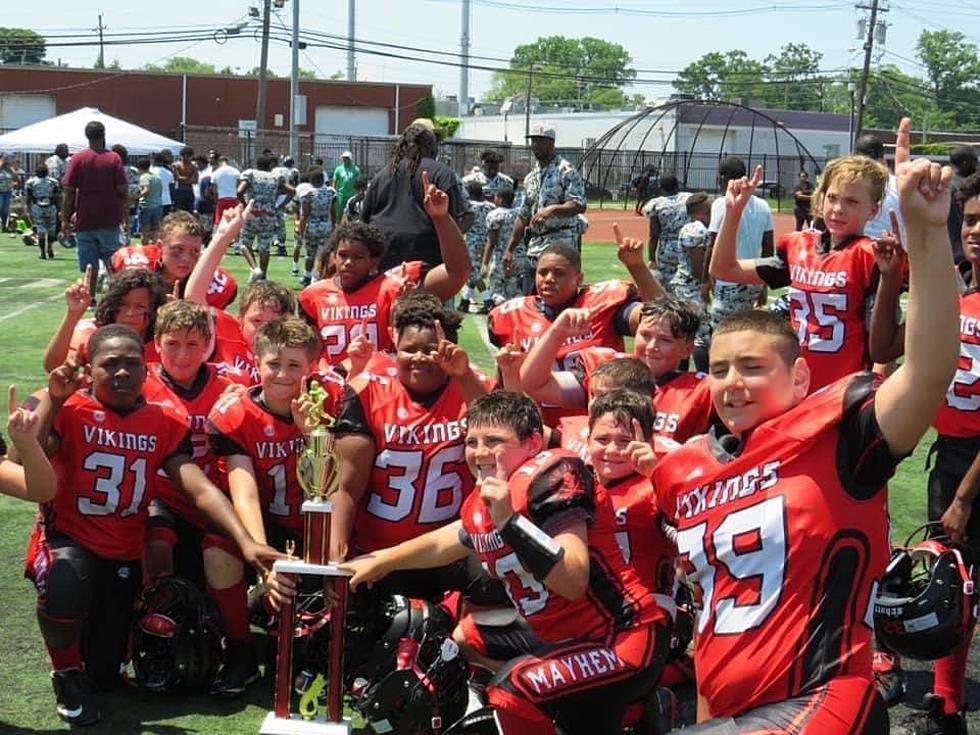 South Jersey Travel Football Team to Play at Pro Football Hall of Fame
Courtesy of Allison Prokson
A local travel football team, with players from Atlantic, Cape May, and Cumberland Counties, will be headed to Canton, Ohio, later this summer to play at the site of the Pro Football Hall of Fame.
The South Jersey Vikings, a 10-and-under football team, has been selected to play in the Gridiron Classic in Canton, OH, July 23rd through the 25th.
According to Allison Prokson, who's son is on the team, the South Jersey Vikings consists of 9 to 11 year olds from the three county area. "This is their first year together and our first year trying Spring Travel Football. To come this far with children from different organizations that compete against each other in fall and to go as far as they have gone is in itself a large feat!"
Prokson says the team won the championship for the Big East Spring Tackle League, and most recently took a title up at Met Life Stadium.
Families and coaches have funded the team's effort thus far, but with the trip to Canton coming up, they're reaching out to the community for some help to help pay for travel, food, rooms, and tournament fees.
The organization is a non-profit 501c3 organization, and they just started a Go Fund Me fund that can be found here.
The team would be grateful for any and all help as they look forward to a memorable weekend at the Pro Football Hall of Fame.
KEEP READING: Greater Atlantic City Area Athletes Who Played Games In NFL
KEEP READING: South Jersey Athletes Who Played/Coached in NBA and MLB
7 Posts You'll Find on South Jersey Community Facebook Pages
More From WPG Talk Radio 95.5 FM