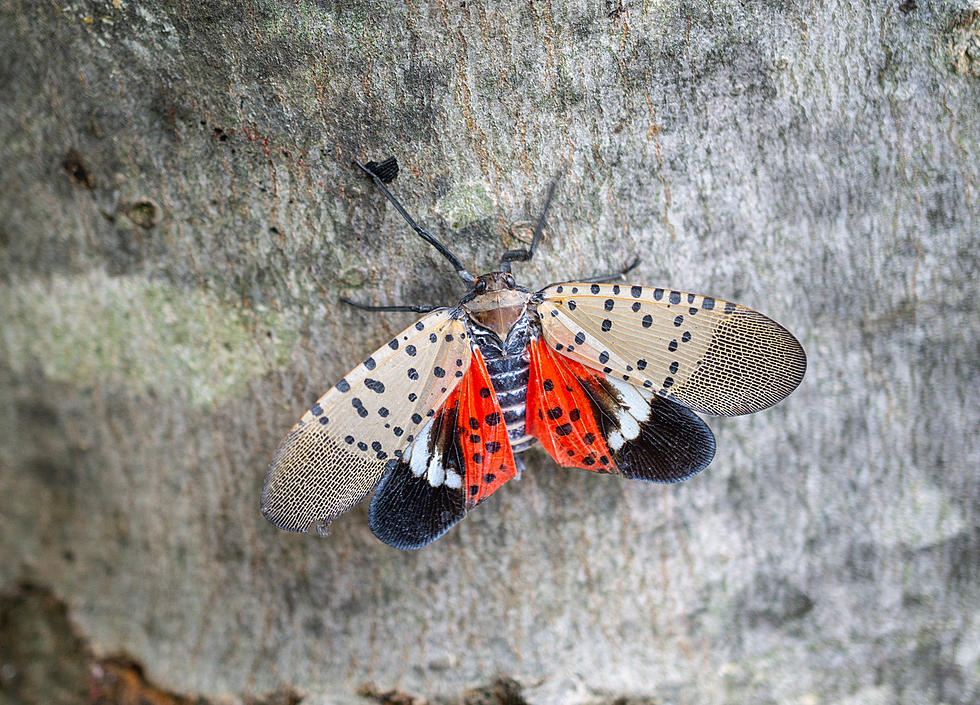 Spotted Lanternfly Quarantine Now Stretches to 13 New Jersey Counties
arlutz73
The dreaded spotted lanternfly infestation continues in the Garden State. This invasive pest has spread and has become a serious problem since it was first discovered in Pennsylvania in 2014
The spotted lanternfly can cause major damage to a wide range of fruit crops and trees. These pests are invasive and can easily spread long distances by people who have infested material or items that contain egg masses. Their spread has been aggressive so far this summer.
The spotted lanternfly is a planthopper that feeds on plant sap and can cause extensive damage to grapevines, maples, black walnut, and so many other important plants.
The New Jersey Department of Agriculture has expanded their spotted lanternfly quarantine zone to now include 13 counties in New Jersey according to ng to a report from NJ.com.
The full list of counties that are now in the spotted lanternfly quarantine zone is the newly added counties of Monmouth, Middlesex, Essex, and Union counties, along with Burlington, Camden, Gloucester, Hunterdon, Mercer, Salem, Somerset, and Warren counties.
The best way to kill a spotted lanternfly is to squish or stomp on it and then report it to the New Jersey Department of Agriculture as soon as possible. My son found one on our deck over the weekend. After initially freaking out, we squished it and reported it to the NJDA.
If you live in a quarantine zone there is a checklist to follow to identify spotted lanternfly egg masses including checking for egg masses on all outdoor, recreational, yard, and garden items, building materials, and children's playthings.
8 ways to battle the spotted lanternfly in NJ
11 Hilarious But Ridiculous Scenes from NJ's Town's Lantern Fly Killing Pub Crawl
Just when you think you've seen it all, one town in Burlington County, New Jersey came up with a pub crawl meant for smashing spotted lantern flies to death.
South Jersey's Most Adorable Pets That Will Melt Your Heart
South Jersey's most adorable and cutest pets submitted to us by listeners
LOOK: Here is the richest town in each state
Just saying the names of these towns immediately conjures up images of grand mansions, luxury cars, and ritzy restaurants. Read on to see which town in your home state took the title of the richest location and which place had the highest median income in the country. Who knows—your hometown might even be on this list.
More From WPG Talk Radio 95.5 FM