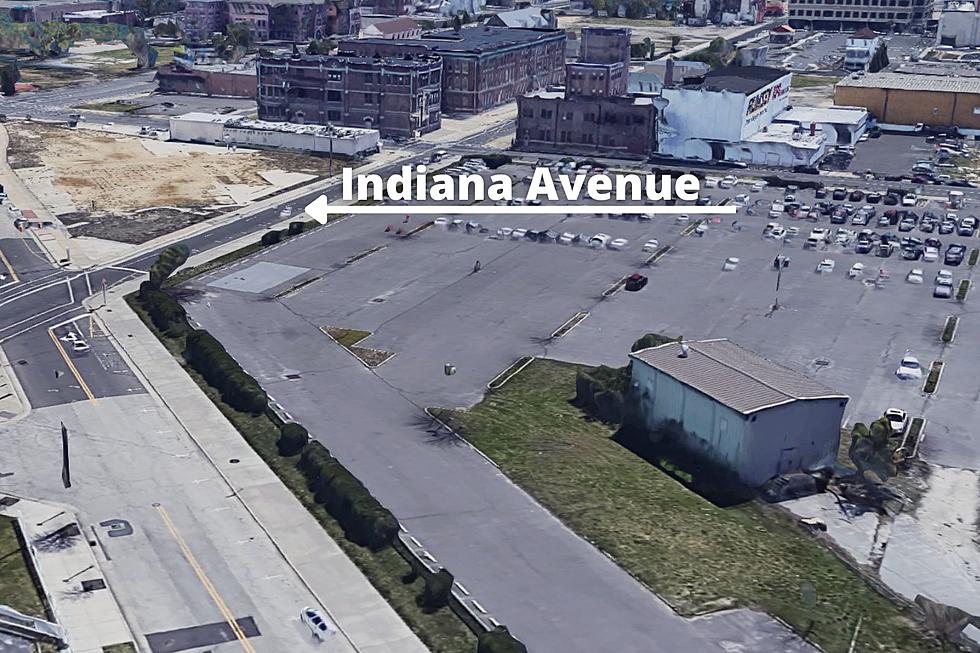 Still no new Atlantic City grocery store: Why is it taking so long?
Atlantic City (Google Maps)
ATLANTIC CITY — Shovels have been motionless for well over a year and a half, since a groundbreaking for what was to be a new grocery store in a critical area of the city.
The project was identified as crucial five years ago by the Casino Reinvestment Development Authority — but the process of proposal seeking and consultation has dragged on since August 2018.
Village Supermarket, Inc., previously was selected in 2019 as a partner — and the company that runs 30 ShopRites secured an $18.75 million deal with the CRDA as announced in October 2021.
A groundbreaking ceremony — at the North West corner of Baltic and Indiana Avenues — was held on Nov. 18, 2021.
But, by late 2022, the CRDA announced it would seek new bids to develop the property, without going into further detail.
A new request for proposals was launched, with a June 8 deadline.
Four new bids have now been received to transform the land on Block 396 into a full-service grocery store — one of them again from Village Supermarket.
The other three bids submitted were from Bailing International Firm, JAS Group Enterprise and Save Philly Stores, as first reported by The Press of Atlantic City.
⭕ Who is JAS Group Enterprise and what is their plan?
JAS Group Enterprise, based in Princeton, is the master developer that submitted a proposal with grocery store operator, the Seabra family.
Brothers Manny and Americo Seabra currently own and run four Seabras Markets — two in Newark and one each in Elizabeth and Union.
The JAS Group bid involved a 35,000 square foot grocery store — as well as 116 workforce housing apartments, which had not been part of the request for proposals.
⭕ Who is Bailing International and what is their plan?
Bailing International has proposed a 55,000 square foot Atlantic City Grocery Store.
The Atlantic City-based group's vision involved 10,000 square feet as food venue space — while the majority is for the retail store itself, including American, Asian and Latino food sale areas and a dedicated 6,000 square feet for South Jersey farm, fish or vineyard products.
⭕ Who is Save Philly Stores and what is their plan?
Save Philly Stores, owned by Shawn and Sue Rinnier, operate 18 Save A Lot grocery stores and 2 Great Valu, all in NJ, Pennsylvania and Delaware — including a newer grocery store in Camden at the site of a former Price Rite (Wakefern) store.
The proposed project entailed a 24,500 square foot Save A Lot store, which would be open 24 hours a day.
The Save Philly site plan also allows for a parking lot with 200 spaces — and would leave room for development of two "retail outparcels" to complement the grocery store.
⭕ What is the newer Village Supermarket plan?
The newest proposal submitted by Village Supermarket would entail a 44,000 square foot ShopRite supermarket, while also requesting the CRDA "consider extending the property by including Block 399."
If the development was made bigger, Village Supermarket said the site could potentially include the following: more prepared foods, an associate training facility for Atlantic City and surrounding community residents, an on-site micro-fulfillment center, a commissary, a full service restaurant operation, vertical farming, farm to table community event space and other supermarket-related uses.
"All ShopRite locations have an Order, Pickup, Deliver option that allows customers seamless integration between physical store and online platforms," according to the bid.
Village said it would be able to offer such services at the Atlantic City ShopRite, in part due to a micro-fulfillment center it already operates in Egg Harbor Township.
⭕ Where do residents buy groceries now in Atlantic City?
Currently, there is a Save-A-Lot grocery store along Atlantic Avenue.
The discount chain first opened in Atlantic City in 2012 and was considered the first full-service grocery store in the community.
However, national brands offered in the store have been limited over the years.
Save Philly Stores — among current bidders for the undeveloped property — acquired the Save-A-Lot store in December 2021, as reported by The Press of Atlantic City.
⭕ What has been expected at the undeveloped site?
Among those wielding shovels in fall 2021 were Gov. Phil Murphy, Lt. Governor Sheila Oliver, Senate President Steve Sweeney, Assembly Speaker Craig Coughlin and Atlantic City Mayor Marty Small.
At the event, Murphy said, "Atlantic City's days as a food desert are soon to be over."
The previous accepted plan from Village Supermarket called for a 54,609 square foot supermarket at 301 N. Ohio Avenue, 267 N. Ohio Avenue and 1801 Baltic Avenue.
A large majority of the property was to be a ground floor retail supermarket — while the remaining space would be upper level administrative offices and a parking lot for over 200 vehicles.
With the newest bids in, a full review process by the CRDA was expected to take a number of weeks.
Report a correction 👈 | 👉 Contact our newsroom
LOOK: Famous actors from New Jersey
Stacker
compiled a list of famous actors born in New Jersey from IMDb.
UPDATED: All the stores where NJ legal weed is sold
The number of recreational cannabis dispensaries continues to grow, since the first NJ adult recreational sales in April 2022.
NJ county fairs are back! Check out the 2023 summer schedule
A current list of county fairs happening across the Garden State for 2023. From rides, food, animals, and hot air balloons, each county fair has something unique to offer.
(Fairs are listed in geographical order from South NJ to North NJ)
NJ breweries with top-rated beer
The reviews are in — see which NJ breweries have the most beers with a great rating on BeerAdvocate.
More From WPG Talk Radio 95.5 FM