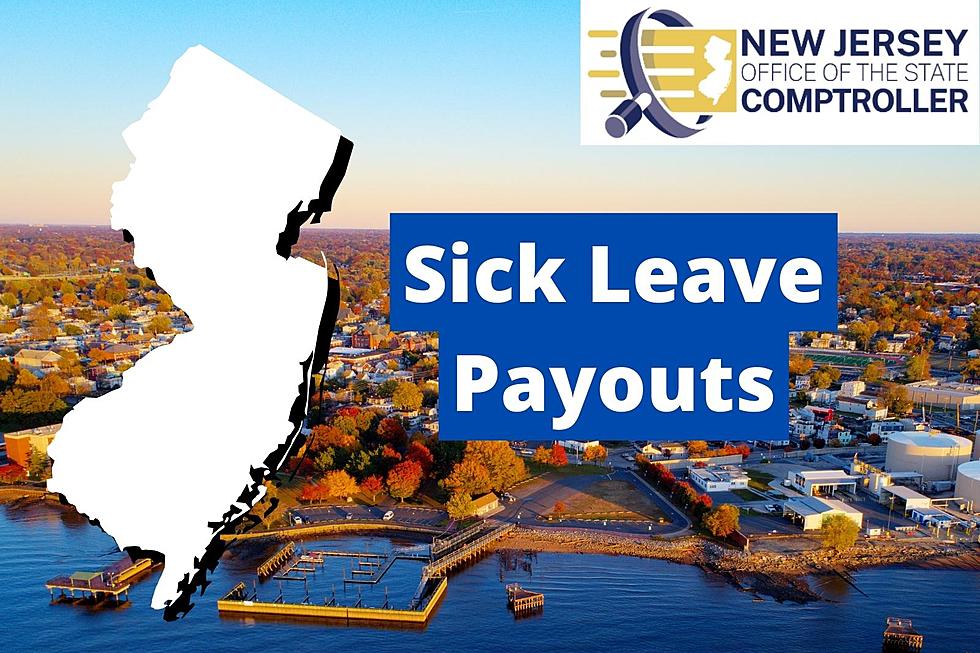 These 9 NJ Towns Fall Short on Stopping Big Sick Leave Payouts
Canva
Nine towns throughout New Jersey have not done enough to avoid hemorrhaging money when paying out public employees for unused sick leave, according to the Office of the State Comptroller.
Under expanded reform laws in 2010, retiring local public workers for municipalities can collect a one-time lump sum payout for unused sick leave. The cap is $15,000 and the payouts cannot be given to workers if they resign or change jobs.
But a report last year found that of 60 municipalities surveyed, nearly all were not following state laws on paying out sick leave. Only three were in compliance.
The extra payments could cost taxpayers possibly tens of millions of dollars, said Acting State Comptroller Kevin Walsh at the time. He called them "unlawful, under-the-radar annual bonuses."
More than a year since that report, nine towns continue to flaunt the sick leave laws, the OSC said in a letter to Gov. Phil Murphy and state lawmakers late last month.
"These nine towns are failing in their most basic responsibilities: To act as a fiduciary of taxpayer funds and to be transparent about how these funds are used. After more than a year, they continue to delay. My office will use all of the tools we have to protect New Jersey taxpayers from fraud, waste, and abuse," said Walsh.
The OSC may ask the state to withhold funding to the towns if they don't fall in line within 30 days, Walsh said in the letter sent on Sept. 28.
The nine towns that have still not addressed deficiencies in their unused sick leave policies are:
🔴 Bridgewater
🔴 Hamilton (Mercer)
🔴 Pennsville
🔴 Piscataway
🔴 Red Bank
🔴 Rutherford
🔴 Sparta
🔴 Wantage
🔴 
West New York
Report a correction 👈 | 👉 Contact our newsroom
LOOK: Cities with the most expensive homes in New Jersey
Stacker
compiled a list of cities with the most expensive homes in New Jersey using data from Zillow.
Gallery Credit: Stacker
Pictures of a $16.5M private island home being sold by NJ doctor
Gallery Credit: Bill Spadea
NJ residents giving most money to Trump 2024 campaign
According to filings with the Federal Election Commission, these New Jersey residents have given the most money this year to former President Donald Trump's 2024 election campaign. These aggregate year-to-date totals are current as of June 30, 2023. These figures do not include donations to super PACs, which can raise and spend unlimited amounts.
Gallery Credit: New Jersey 101.5
More From WPG Talk Radio 95.5 FM