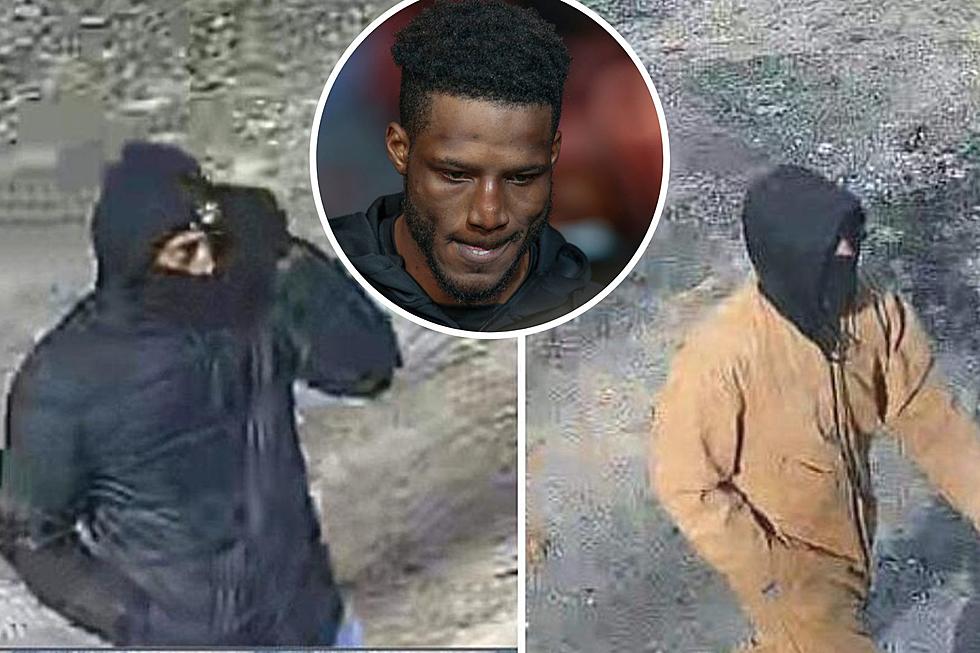 UFC Fighter Busted in Howell, NJ, Home Burglary
Karl Roberson (AP Photo/Gary McCullough), Suspects in a home burglary on West Farms Road in Howell 12/27/22 (Howell police)
HOWELL — One of two men charged in the theft of $200,000 worth of jewels from a home the day after Christmas is a former UFC fighter.
Howell police charged Karl Roberson, 32, of Neptune, in the burglary of the home on West Farms Road following an investigation that lasted several months. He was taken into custody during a traffic stop involving a vehicle connected to the robbery.
Nicknamed "Baby K," Roberson was signed to the UFC in 2017 after an impressive appearance on Dana White Contender's Series in which he won his first match in 15 seconds.  In a profile on UFC's "Contender Stories," coach Brian Wright from the Killer B Combat Sports Academy in Oakhurst talked about Roberson's strength.
"Whenever someone fights Karl and he hits 'em they've never been hit that hard in their entire life and they have that 'what the hell just hit me moment' and that's what we capitalize on and that's why Karl finishes fights and he finishes them early," Wright said.
The win led to White, the president of UFC, naming into the UFC roster.
"Dreams come true. Hard work pays off," Roberson said.
Low card fighter
Roberson went 9-6-0 in the UFC's light heavyweight division. He last fought in July.
According to Roberson's UFC biography, he has a daughter he described as his hero.
During Roberson's traffic stop, police found a defaced 9mm handgun with an extended magazine, several packages of suspected crack cocaine and other items related to the burglary.
Roberson was charged with burglary, theft, criminal mischief, possession of drugs, and several weapons offenses.
The Asbury Park Press was first to report on Roberson's UFC connection.
Biggest NJ company layoff notices in 2022 and 2023
In some cases, workers may be offered back their jobs or transfers to different locations.
Here's a look at more than a dozen of the biggest announcements within two years.
Up or down? Average property tax changes in NJ in 2022
Below are the average property tax bills for every municipality in New Jersey last year.
The towns are listed from the biggest cut in the average bill to the highest increase. On the county maps, the deeper red color means a higher increase above 2% whereas the darker green signifies a smaller increase or a reduction.
Each listing also shows how the average tax bill is split among the county, school and municipal governments.
More From WPG Talk Radio 95.5 FM