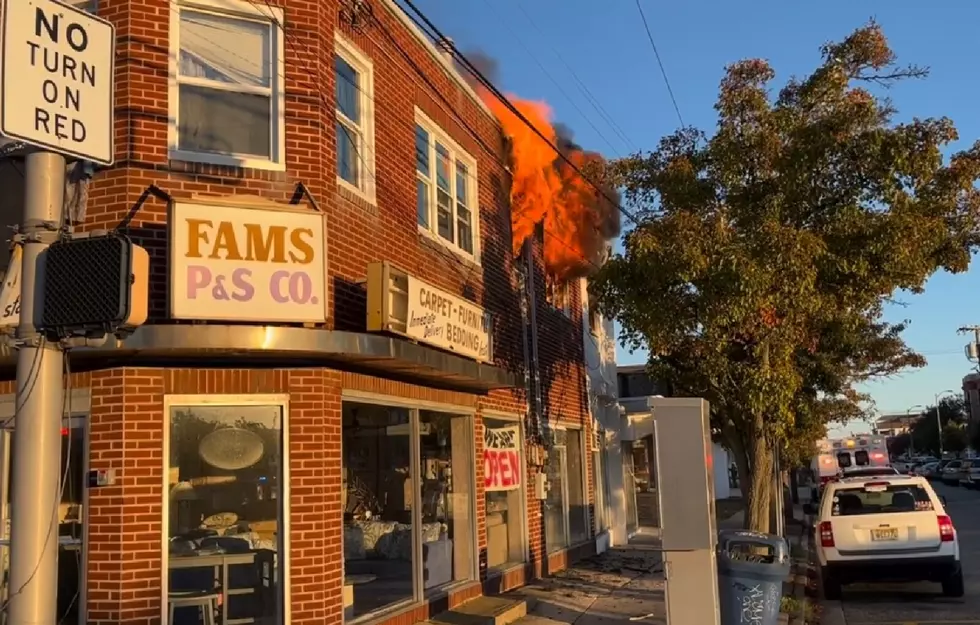 Wildwood, NJ, Firefighters Save Man From Apartment Fire
City of Wildwood Fire Deparment
A Thursday afternoon fire call included firefighters saving a man and helping him down from the second floor of a building.
Officials with the City of Wildwood Fire Department say they were called out to the fire in a building in the 4200 block of New Jersey Avenue Friday afternoon.
When firefighters arrived on the scene, flames were coming from the 2nd floor and they quickly learned a man was trapped in a second-floor apartment along with two pets.
Firefighter Ryan Troiano and off-duty Mount Laurel firefighter Mike Blair were able to rescue the man and his pets from a window in the apartment. There were no reported injuries.
Officials say they had the fire under control within 15 minutes.
13 occupants of several apartments in the building were displaced, and the American Red Cross assisted those people.
The fire remains under investigation by the Cape May County Fire Marshal's Office.
Providing assistance at the scene were the North Wildwood Fire Department, the Wildwood Crest Volunteer Fire Department, The Rio Grande Fire Company, Wildwood Crest EMS, and the Middle Township Ambulance Corps. Stone Harbor Volunteer Fire Company #1 provided backup assistance on the island during the fire.
NJ 'perv' teachers, coaches busted in the past year through 2022
There have been a number of educators, coaches and private teachers facing criminal charges for sexual offenses around New Jersey this past year.
NJ teachers and educators caught in sex crime busts
Over the past few years, state lawmakers have taken on the challenge of dealing with accused child predators among the ranks of teachers and educators.
In 2018, the so-called "pass the trash"
law
went into effect, requiring stricter New Jersey school background checks related to child abuse and sexual misconduct.
The follow individuals were arrested over the past several years. Some have been convicted and sentenced to prison, while others have accepted plea deals for probation.
Others cases are still pending, including some court delays amid the COVID-19 pandemic.
More From WPG Talk Radio 95.5 FM