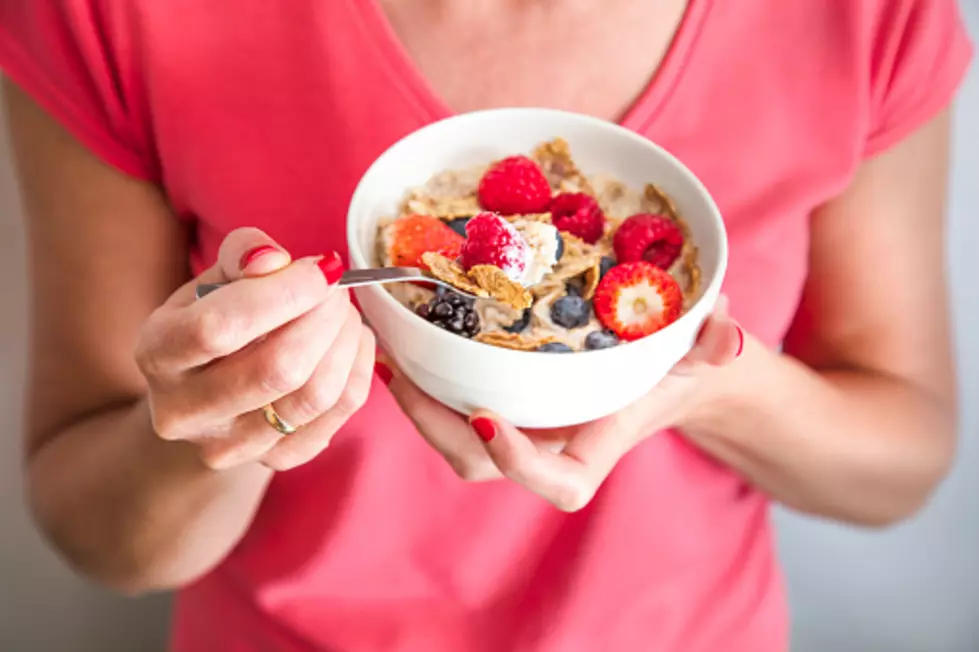 Five Surprising Foods That Can Add Fiber To Your Diet
Getty Images
Are you getting enough fiber in your diet?
Studies have found that those who have diets that are higher in fiber than others have a lower risk of chronic diseases such as stroke or cancer and death compared with people who have a low fiber intake.
Fiber is a great way to help prevent heart disease, digestive problems and cancer while helping control cholesterol, blood sugar, and weight gain. The average American gets an average of about 15 grams a day instead of the recommended 25-30. Fiber can be added to your diet with everyday items that can be found in your fridge.
While whole grain foods and fruits and vegetables are a great weay to add fiber, here are some quick and surprising ways to add fiber into your diet.
1

Greek yogurt made into a parfait with whole grain granola, nuts and berries can add a few grams of fiber into your diet.

2

A cup of any variety of beans is a great choice of fiber that can range from 19-29 grams per serving.

3

Avocado spread on toast or slices added to a sandwich can add 10 grams of fiber into your diet.

4

Pears can be eaten raw or in salads or poached in wine or pomegranate juice for dessert.

5

Made of Chickpeas and spices, hummus makes a great fiber filled snack and when paired with whole-wheat pita the fiber is boosted even more
More From WPG Talk Radio 95.5 FM