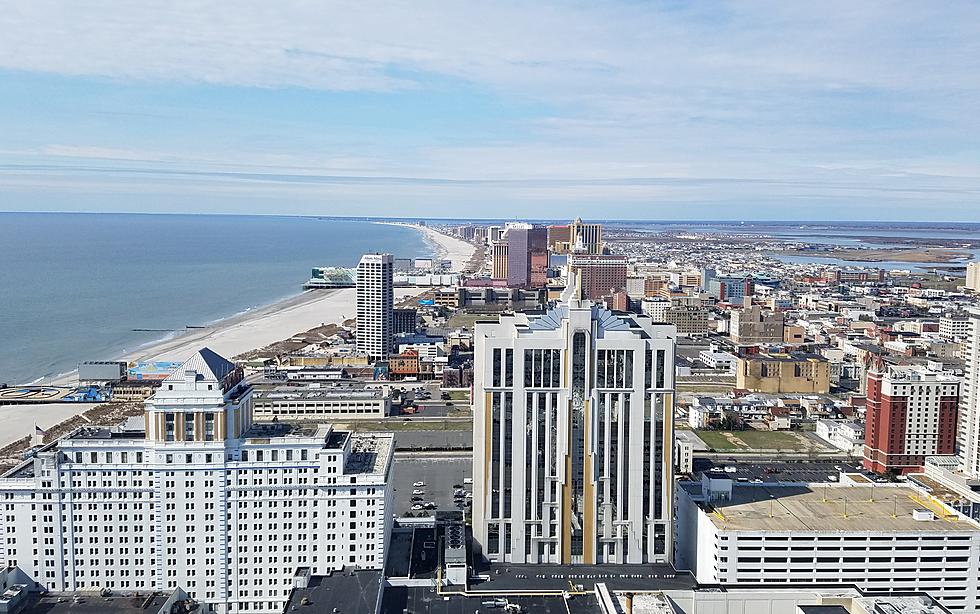 Atlantic City Committee Submits Valid Number Of Signatures
Atlantic City Skyline - Photo: Townsquare Media South Jersey
The Atlantic City Independence Committee has achieved its first big goal.
Atlantic City Clerk Paula Geletei has confirmed that the citizen petitioners have submitted a sufficient number of voter signatures to take their citizen's ordinance to the next step in the process.
Approximately 1,640 valid signatures are required to prevail. Geletei has confirmed that the citizen's committee has turned in 2,038 valid voter signatures.
We have confirmed that Geletei has certified the petition and has sent it to Atlantic City Solicitor Michael J. Perugini for his attorney review.
Perugini is a man of unquestioned integrity. Whatever the right thing is to do with this petition, he will do.
The Committee earlier consulted with Atlantic County Deputy Clerk Mike Somers - a well respected and accomplished wonk on election details - before launching their petition to ensure that they were proceeding correctly.
If you missed our earlier coverage on this citizen's initiative and referendum by effort:
Read More: Big Change Could Be Coming To Atlantic City, NJ Elections
Read More: Atlantic City Committee Is One Step Closer To Moving Elections
The citizen's committee is attempting to move the Atlantic City Mayor and Council elections from the current June Primary and November partisan General Election; to a May, non-partisan election.
Two non-partisan forms of government had been in effect in Atlantic City for more than 50 years.
After the City Solicitor reviews the petition, the next stop along the way is Atlantic City Council.
The City Council can approve the citizen's ordinance and it will simply take effect. Don't expect this action.
If City Council doesn't approve it, it will be ordered to the ballot for voters to answer this question. This is what you should expect to occur.
The citizen's committee also expects this result and they would like the question to be placed on the upcoming November 8, 2022 General Election ballot.
Many people don't realize that in forms i've government like Atlantic City, the citizens have the right to create binding city ordinances.
Once again, we have earned the first interview with with Atlantic City independence committee chair person Andra Williams, who didn't hold back, saying:
"It was confirmed that we have sufficient valid signatures for the change in the election process in Atlantic City from partisan back to nonpartisan."
"This is just a step in the right direction for Atlantic City residents. The numbers speak volumes to what the people want."
"Now our question is this, will those officials who were elected by the people to serve the people respect and honor their demand and pass this on the Council floor or will they choose to make us wait?"
"If we have to wait it makes me ask where does the loyalty of local government lie? With the people that they are to serve or with the outside influences of businesses, and politicians?"
"We the people must stay ready for whatever the local government has in store for us and we are," said Williams.
SOURCE: Atlantic City Independence Committee.
Fun Things To Do In The Atlantic City Area, Summer, 2022
Favorite Types Of Crabs Available In The Atlantic City, NJ Area
Favorite Types Of Crabs Available In The Atlantic City, NJ Area
More From WPG Talk Radio 95.5 FM