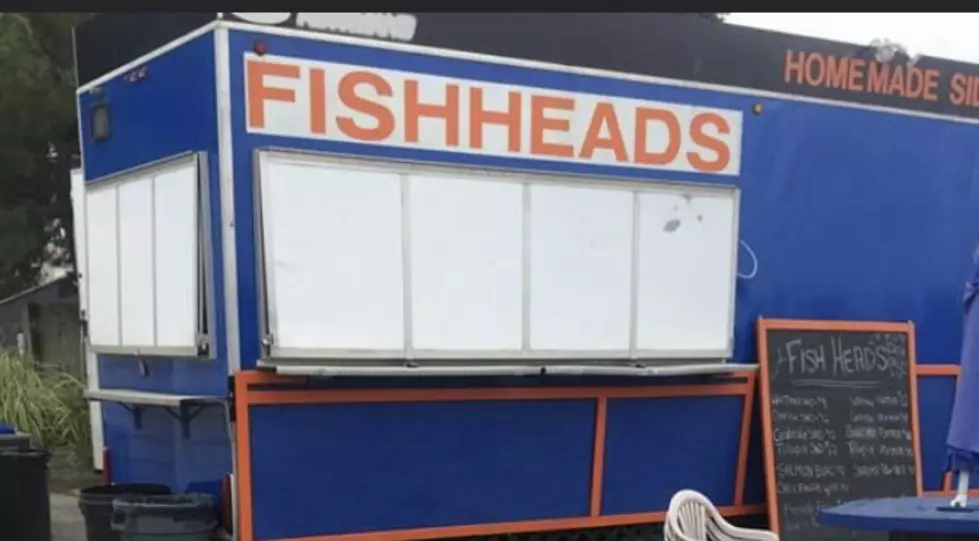 Atlantic City Gives 'Fish Heads' The Nasty Stockton Treatment
Dredgie Wood - Fish Heads - Facebook photo
It's official, the Atlantic City Marty Small administration has just given Fish Heads Seafood Restaurant the nasty Stockton University treatment.
Just like Stockton was recently kicked out of the Atlantic City Boathouse and promptly moved to Brigantine Gregory "Dredgie " Wood has received word from Atlantic City that he must clear out his restaurant by tomorrow, Friday, April 29, 2022.
If you missed our initial report about this situation, you can catch up right here.
Read More: 'Fish Heads' Beloved Seafood Told To Leave Atlantic City Location
It is no small feat for Wood to accomplish his exit by tomorrow as he has a large trailer operation presently in place.
Wood had still held fleeting last hopes that his popular restaurant could still be saved for the upcoming summer season, in his present location.
Woods' fate in Gardner's Basin was dealt a serious blow when he had a negative encounter (last Summer) with Mayor Small's wife, La'Quetta Small.
John Devlin, Craig Callaway, and Wood, himself have confirmed that the negative encounter did occur. They all concur that it was La'Quetta Small who provoked the matter.
Callaway and Devlin claim that La'Quetta Small provoked the entire alleged encounter; which according to them, involves the Small's relative, Kayan Frazier, who has been convicted of issues involving child endangerment.
Frazier previously pled guilty to one count of child exploitation, involving sexual abuse and child pornography criminal charges of a child, identified in the official criminal record charges as "Minor Child 1."
There is a present lawsuit, filed by the mother of a child, who was sexually abused by The Small's relative (Frazier).
Those being sued include:
Atlantic City Mayor Marty Small, Sr.
His wife, La'Quetta Small.
The Atlantic City Board of Education.
Former Superintendent Barry Caldwell.
Former Atlantic City substitute teacher Kayan Frazier.
Wood and Fish Heads Seafood has operated in Atlantic City for 25 years with the past 6 years in Gardner's Basin.
Wood was the last African-American business left standing in Gardner's Basin.
We have been advised that Wood is in the process of retaining legal counsel to seek potential damages.
Devlin and Fredric L. Bor, the former Atlantic City Municipal Utilities Authority legal counsel have each filed Tort Claims notices vs. Mayor Small and numerous others.
SOURCES: Gregory "Dredgie" Wood, Craig Callaway & John Devlin.
Atlantic City's Firsts Throughout History
More From WPG Talk Radio 95.5 FM