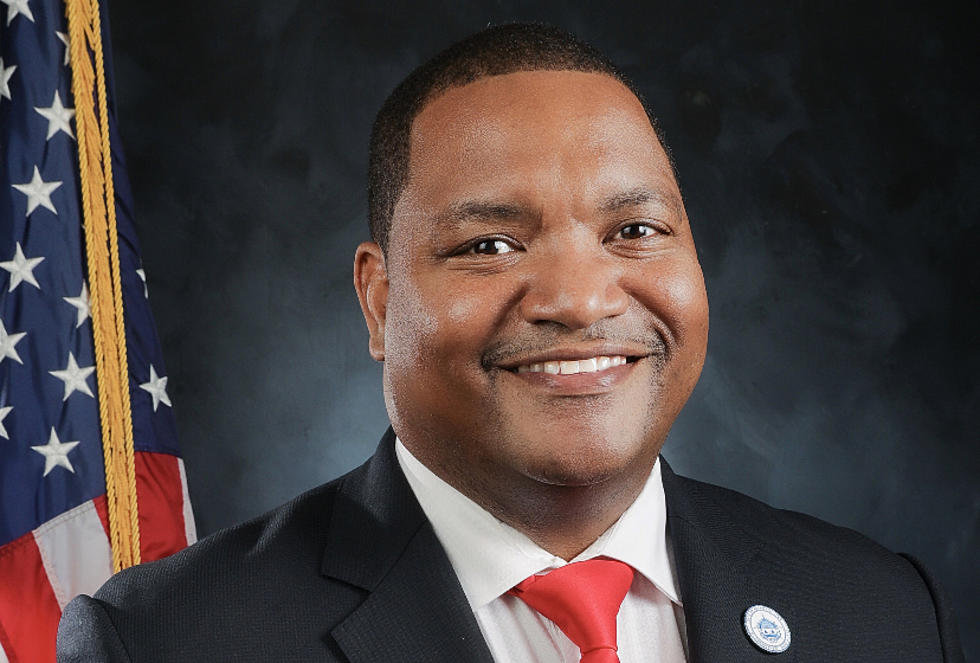 Atlantic City Mayor Is Against Ballot Question To Change Government
Atlantic City Mayor Marty Small
As the final push towards the general election has arrived … Atlantic City Mayor Marty Small has spent his own campaign funds to create a glossy brochure, outlining his opposition to the upcoming ballot question to change the format of the local government.
In a campaign-style piece, Small is directly blaming former United States President Donald Trump, New Jersey Senator Vince Polistina, Atlantic County Republican Party Chairman Don Purdy and messenger absentee ballot expert Craig Callaway for the ballot question.
All, (except Callaway) have nothing whatsoever to do with this citizen effort to move the local Council and Mayor elections to a May, non-partisan election format.
Callaway's role is supportive in nature and not a direct, primary one.
Direct evidence exists that supports this is a grass roots effort, directed by the Atlantic City Independence Committee, which is chaired by Andra Williams.
The committee was successful in circulating the requisite number of petitions required to place the question on the November 8, 2022 General Election ballot.
Here is the Small brochure, which asserts voter suppression, along with many other accusations:
Atlantic City has a strong Council, weak Mayor partisan form of government.
If the citizens approve the ballot question, the form of government remains exactly the same. The only change would be that local elections would be held during the month of May … rather than the current partisan election process, which includes Democrats and Republicans running in a June primary election and general election in November.
And, here is where the split decision exists between the citizen's committee and Small.
The committee believes that it will remove much of the negative politics out of the local governmental process.
They also strongly believe that people will run in May in a non-partisan format vs. The inside controls that exist within the partisan democrat and republican system.
Small contends that keeping the local government in control of Democrats is essential and that outsiders want to take control of Atlantic City.
The voters of Atlantic City will decide the matter on Tuesday, November 8, 2022.
Atlantic City's Firsts Throughout History
Atlantic & Cape May County, NJ Favorite 'Trick Or Treat" Candy
More From WPG Talk Radio 95.5 FM