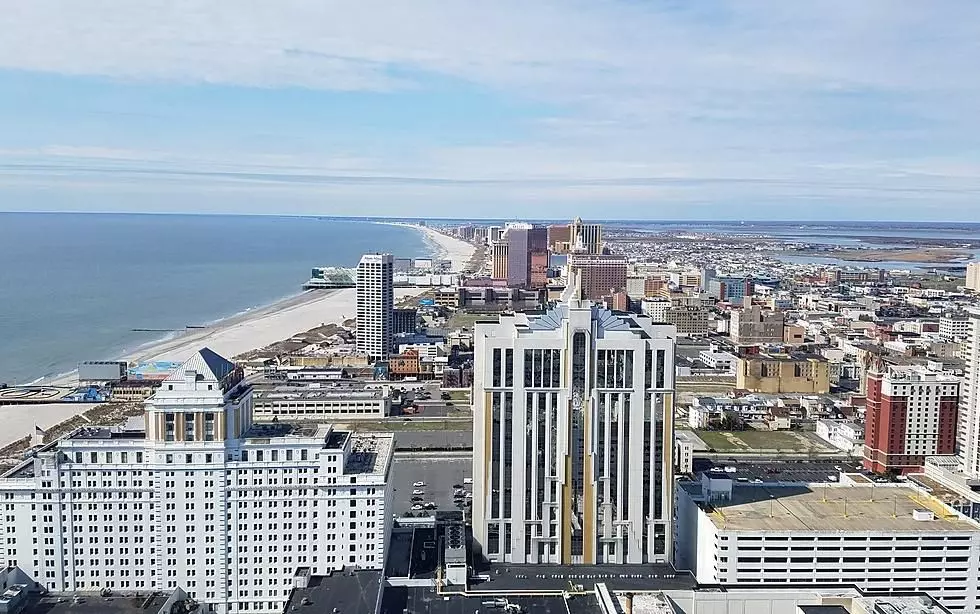 Atlantic City, New Jersey Is Launching An All New Branding
Atlantic City Skyline - Photo Townsquare Media South Jersey
MEET AC had been the name of the sales and marketing force that directly supports the Atlantic City Convention Center.
It was confusing and did not transfer into proper brand awareness, etc.
Effective today, Tuesday, January 17, 2023, that is all set to change.
"MEET AC" is no more.
Welcome to "Visit Atlantic City."
It's simple, memorable, and relatable. Whereas "MEET AC" always required an explanation as to who there are and what their name meant. "Visit Atlantic City" is smart and self-evident from the very first glance.
"As Atlantic City is going through a major reinvestment to create a safer, culturally-rich, and sustainable community, the time was ripe for us to review our branding and reinvest in ourselves," said Larry Sieg, President, and CEO of Visit Atlantic City.
"While our primary focus remains on bringing meetings and events to the destination, our new name broadens the enticement to choose us. In addition to having one of the largest convention centers on the cast Coast," said Sieg.
"We also offer an unmatched array of experiences where attendees can meet. connect and let loose with our famous boardwalk and beaches. glitzy casino resorts and world-class entertainment options," said Sieg.
The Atlantic City Convention Center provides:
486,600 contiguous square feet of exhibit space.
45 meeting rooms, which includes an additional 109,100 square feet.
Elaborate pre-function space.
All of the amenities that you would expect to see in a world-class destination resort.
The Atlantic City Convention Center has developed a reputation as the North East's business address.
The new branding was introduced at "Visit Atlantic City's" annual meeting.
ANNUAL REVIEW OF IMPACT FOR 2022
Today is the year-end evaluation of last year's results for Meet AC and the Atlantic City Sports Commission.
They hosted a total of 209 events, which generated 264,551 room nights and 498,795 attendees.
A total economic impact of $300,006,165.
In addition. for every dollar invested in the Luxury Tax revenue. Meet AC returned $34 to the Atlantic City economy.
In 2022, MEET AC was able to double their numbers in total hotel room nights and overall economic impact since the significant negative impact of the COVID-19 pandemic in 2020.
Sieg underscored how important in-person events are to Atlantic City and they will be a crucial component going forward.
"We still have work to do to surpass our pre-pandemic numbers. but we're confident in our current trajectory and growing interest were seeing from the meetings and convention industry that this goal is within reach," said Sieg.
You can download the "Visit Atlantic City" 2023 Sales and Marketing Plan and find more information about upcoming events at: visitatlanticcity.com
Atlantic City's Firsts Throughout History
Fun Things To Do In The Atlantic City Area During The Winter Cold
More From WPG Talk Radio 95.5 FM